The Only Pet Stroller You Need
I used to be that person! The person that made fun of people who put their dogs into strollers. At the time, I didn't know how many health issues dogs could have. Whether it is a back problem, joint problem, or convenience, sometimes you need a stroller! But how do you know what to buy?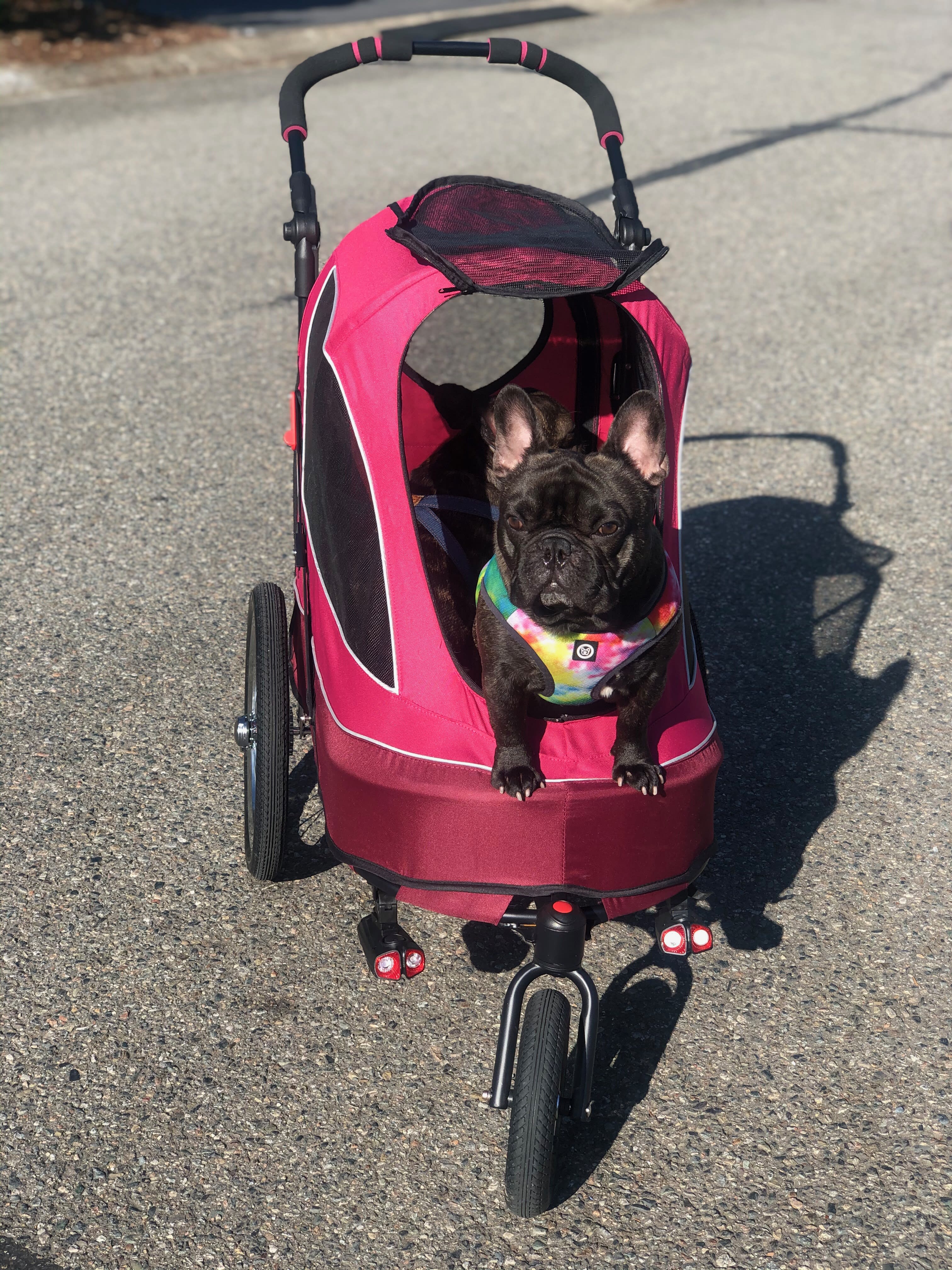 When my dog had his first back spasm, I was immediately overwhelmed. The vet said my dog would need to rest for four weeks. It was going to be impossible to make my very active 1 year old puppy rest. But I knew we didn't have an option.
My dog had to get out of the house, get some fresh air, and have a break from being in his crate. So I drove to the pet store and bought a stroller. I didn't care what kind or what it looked like. I only cared that it was a pet stroller.
The stroller worked for 3 months when I hit a bump. The stroller wouldn't move! I had to carry my dog and the stroller home. Upon further inspection, I hit the bump with such force that the front wheel buckled. Frustrated and still crate-resting my dog, we needed another stroller.
Having a more sturdy stroller was a must! The terrain in our area can change quickly, and I needed a stroller that could adapt to the elements.
After a few searches, I realized we would need to pay more money for an all-terrain pet stroller. They're made for all types of road surfaces, and they're made to last!
I found Petique and realized these strollers are for us! The all terrain pet jogger stroller had everything we needed.
The large wheels are made of rubber, the same as a bike uses. It provides shock absorption and is more durable going over bumps. The large carrying compartment is big enough for my dog, as well as 1-2 of his friends (up to 60 pounds). The mesh windows provide air flow to prevent overheating. The handle adjusts to my height, making it ergonomic and easy to push. And the optional add-on's include a waterproof top for rainy weather and a bike hook-up for trail rides.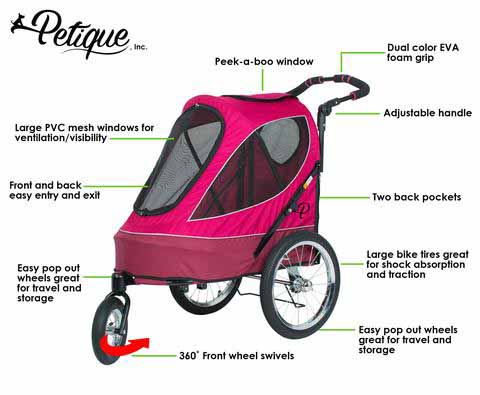 I wish I would have done my research before buying our first stroller that only lasted 3 months. I didn't realize how rough we would be on a pet stroller until we broke our wheels.
One look at our video, and you can tell how happy we are with our new Petique stroller. We stroll the neighborhood in style! And now we struggle with which dog can ride in the stroller first. Because even though there is room for 2, they don't want to share their new ride.
Happy Strollin'
Subscribe to our weekly blog by submitting your information in the box below.

Products in this story are independently selected and featured editorially. If you make a purchase using these links we may earn commission