CBD can help pets with anxiety. But it can help with much more! And with minimal side effects, it is a safe option for your dog.
Why didn't anyone suggest this before?
Even though CBD is accessible in most states, it is illegal for your vet to recommend CBD use in your pet. Vets can only discuss CBD if the pet owner brings it up first. Frustrating?
What is CBD?
Cannabidiol (CBD) is derived from the cannabis plant. There are currently over 700 cannabis strands available but not all strands are safe.
Cannabis plants contain CBD and THC (tetrahydrocannibinol) but in various levels. When using hemp cannabis plant, it contains less than 0.3% THC.
THC, found in marijuana cannabis, has psychoactive properties to it. (Wanna get high?) While THC isn't good for pets, CBD is used to treat many medical and behavioral issues such as:
Arthritis and Joint Pain
Muscle Spasms
Aggression
Anxiety and Fears
Cancer Pain
Nausea and Digestive Disorders
Glaucoma
In 2018, the FDA removed CBD (derived from hemp) from the schedule 1 list, which means it is legal in all 50 states. But hemp-derived CBD products are not federally regulated. That means processing and manufacturing is not inspected or controlled by the FDA. (This is also the same for vitamin and supplement products made in the U.S. too).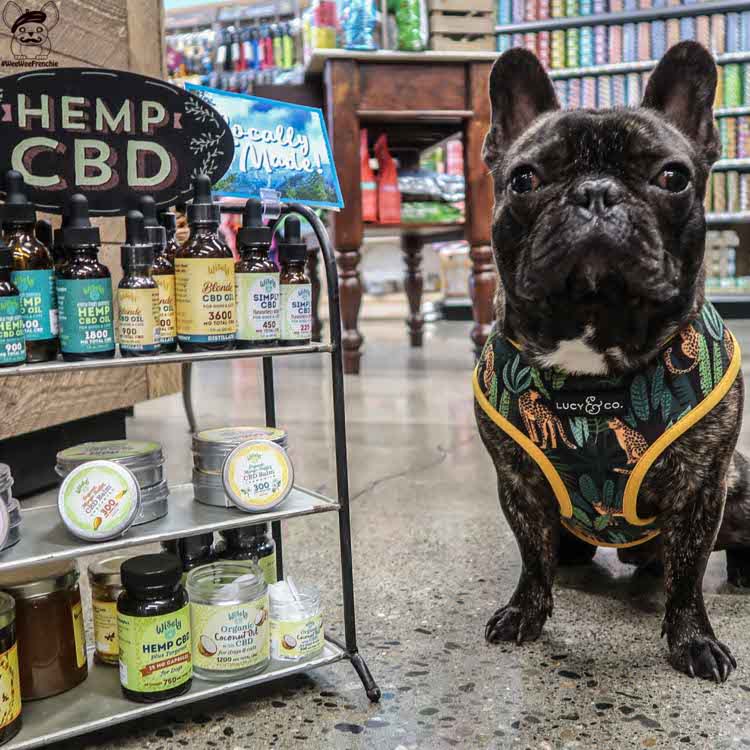 When purchasing CBD for your pet make sure to buy from a trusted source. Ask questions about purity, flavor, and dosing. Some products have a grassy flavor, which might not be good for picky eaters.
The purity can affect the dose. A lower purity usually means using more product to get a response! Although low purity CBD is usually lower priced, cheaper products are not better.
Try to search for organic and pesticide-free CBD. You wouldn't want to ingest pesticides, and neither does your pet.
Pesticides attack the nervous system. This can lead to bigger problems, like neurological disorders and seizures.
CBD is available in several different forms like extracts, salves, or treats. When choosing a CBD product, ask yourself how fast of a response is needed. Extracts are absorbed quicker and work faster compared to salves and treats.
Extracts are given by dropper into the mouth, rubbed onto the inner ear or skin, or dropped onto a treat. Administer the extract 30 minutes before eating for digestive issues. It's always best to start with a medium dose. If the optimal response is not achieved within 60 minutes, administer more drops. Do not exceed the largest recommended dose. CBD can be given once daily or every 8 - 12 hours.
Side effects are minimal with CBD.  When used in higher doses, it can cause dry mouth or sedation.
The holidays fast-approaching. Help your dog enjoy the holidays by decreasing anxiety with CBD.
It's best to discuss CBD with your veterinarian, who can help determine if best for your dog. This blog is for informational purposes only. The information given should not be used as a substitute for veterinary evaluation.
Special thank you to All The Best Pet Care, Seattle, WA, for allowing us to take photos in their store.