product review
Saint Rue Harness and Leash
We are always on the look-out for unique and stylish dog accessories. But it can't be any dog item, it has to be sturdy enough for rough wear. So when I saw the Saint Rue City Harness, I had to try it.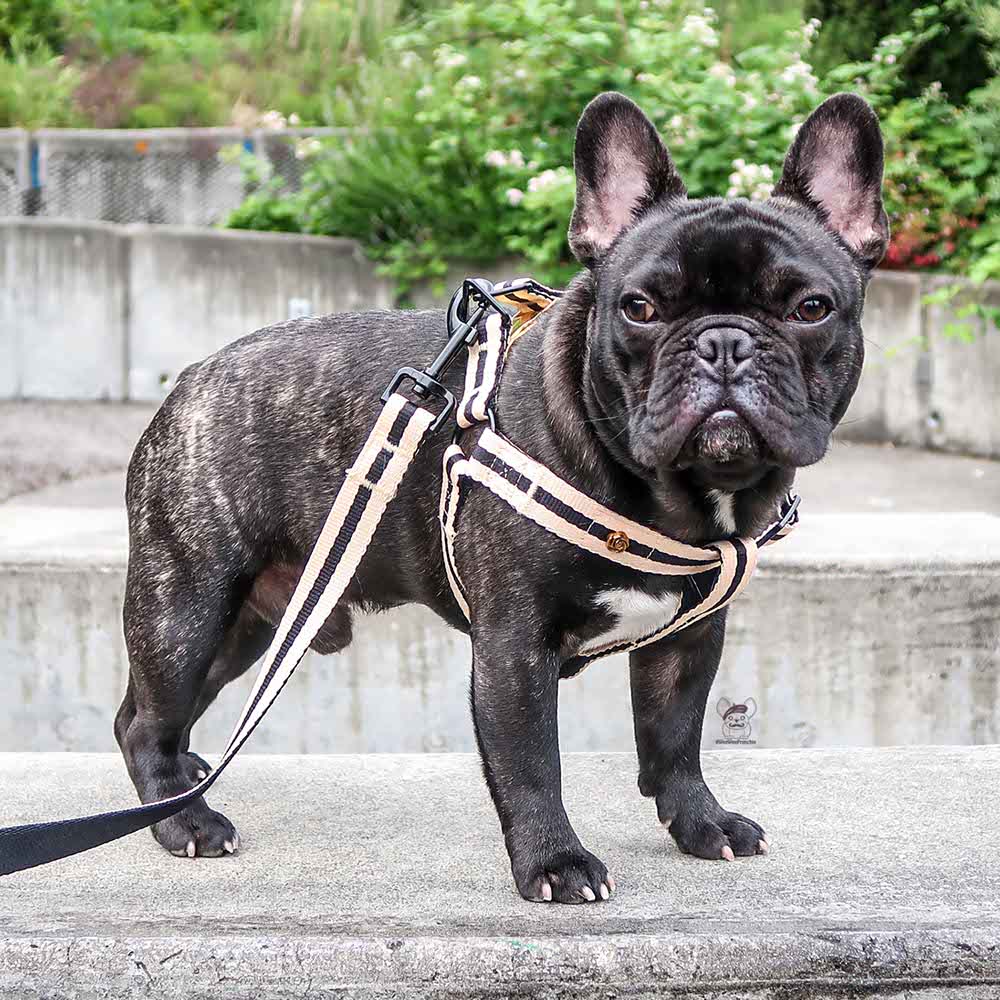 This vegan harness is not only stylish but easy to use.  The step-in design only takes a few seconds to latch.  The golden buckle doesn't catch and clicks easily.  The D-rings have been tailored to a modern triangular shape.  With rings on each side of the buckle and on the front strap, you have options for front and back leash attachment.  The straps are adjustable to create a custom fit.
We also have the Le Leash, which is 56" long.  It's made from the same woven polyester, which means it has low water absorption and will retain its shape.  The handle is padded for a nice grip.  There is also a ring to attach a waste bag holder.
This harness, leash, and collar comes in the best colors.  It's going to be hard to choose only one when all the color options would look good on any dog.
While this harness is more of a dressier option, the colors are subtle enough for a casual look.  And the quality and feel is superb.  These items are our first from Saint Rue, and we already know we will be buying more.
This blog was not sponsored by Saint Rue, and this is our honest review of these products.  You can find these products at Miamore Pets (use WEEWEE15 for a 15% discount).