Fresh Dog Food Delivered To Your Door
When it was time for my youngest dog to switch from kibble to a new diet, I had a lot of concerns. I needed a food that was fresh and nutritious. And bonus points if I could see the individual ingredients.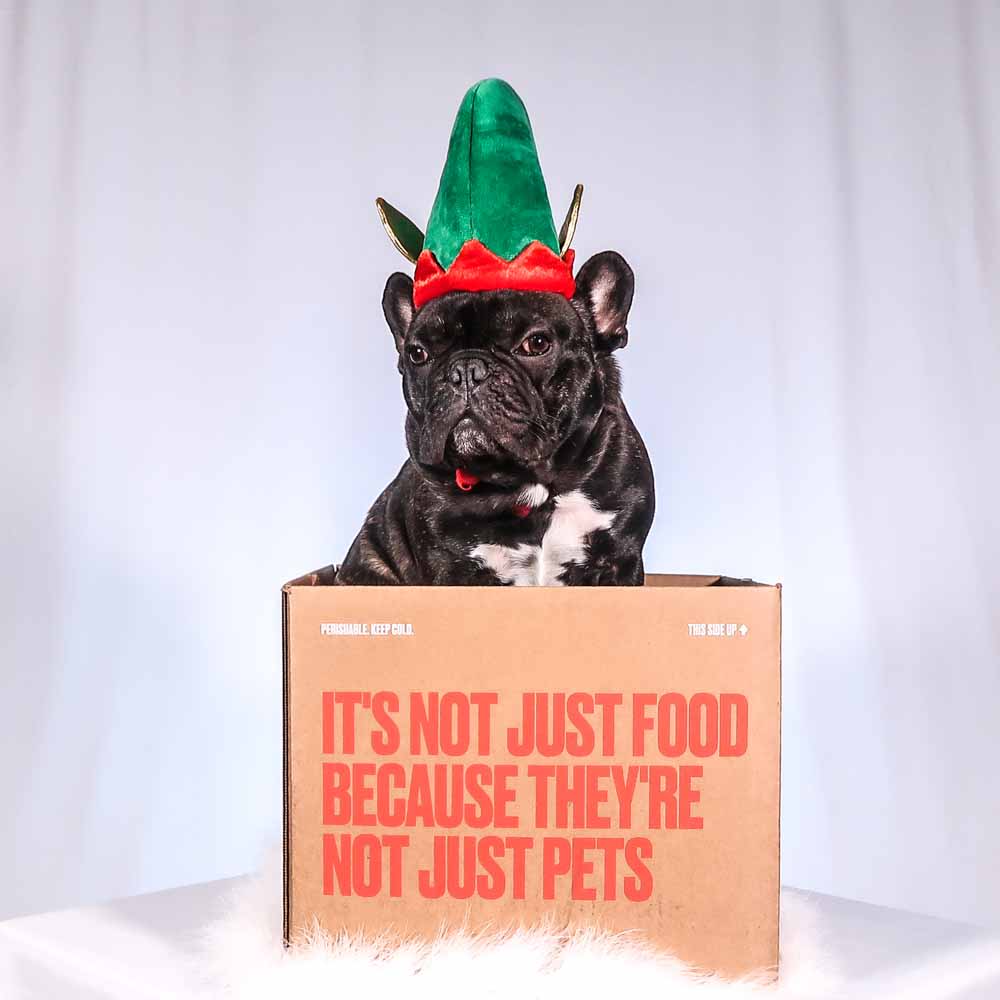 We had tried raw food, which caused diarrhea and vomiting.  Kibble didn't provide the nutrition that I was looking for. The only option remaining was to feed my dog a gently cooked diet made fresh with whole ingredients.
I found some options for fresh dog food but the packaging was bulk style, and the food didn't last long.  I kept driving to the pet store every 4-5 days for food since a box didn't last a week. After reviewing other options, I found the answer, Nom Nom!
Finally a food that is fresh with ingredients you can see!  Formulated by a vet nutritionist, Nom Nom provides a perfect, balanced meal.  Each meal is formulated with your pet's health in mind.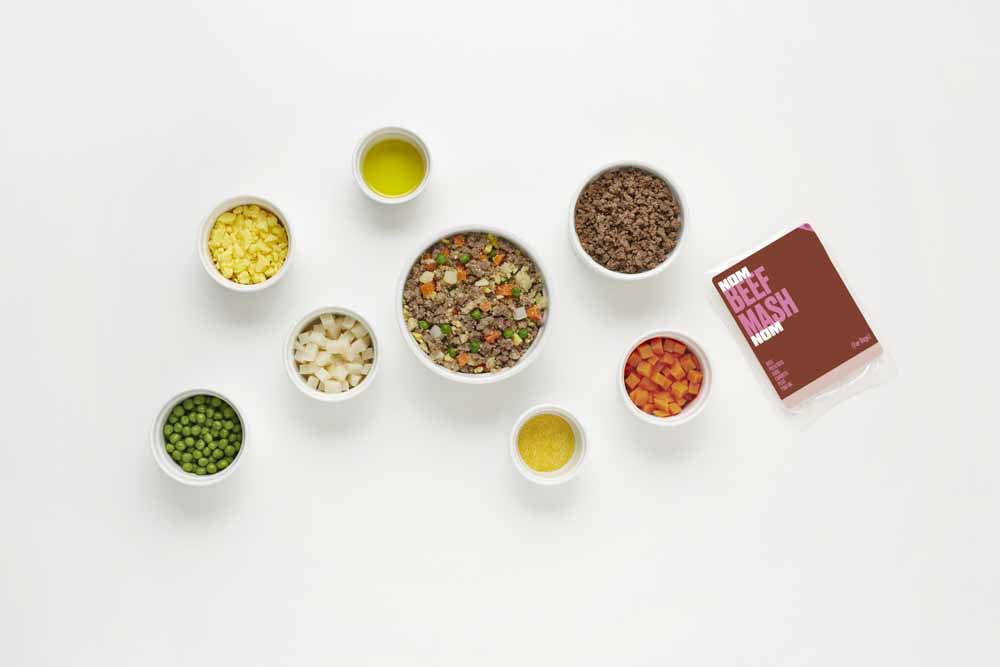 With 4 options to choose from, your pet will find his favorite meal.  Options include, chicken, beef, turkey, and pork.  Each recipe includes extra ingredients such as:
Potatoes - supports heart health, brain functioning, and energy levels
Kale - good for a strong immune system
Carrots - supports eye health
Eggs - improves skin and coat
Peas - excellent source of fiber and vitamins
Fish Oil - great for heart health, skin, and joints
Spinach - excellent source of fiber and vitamins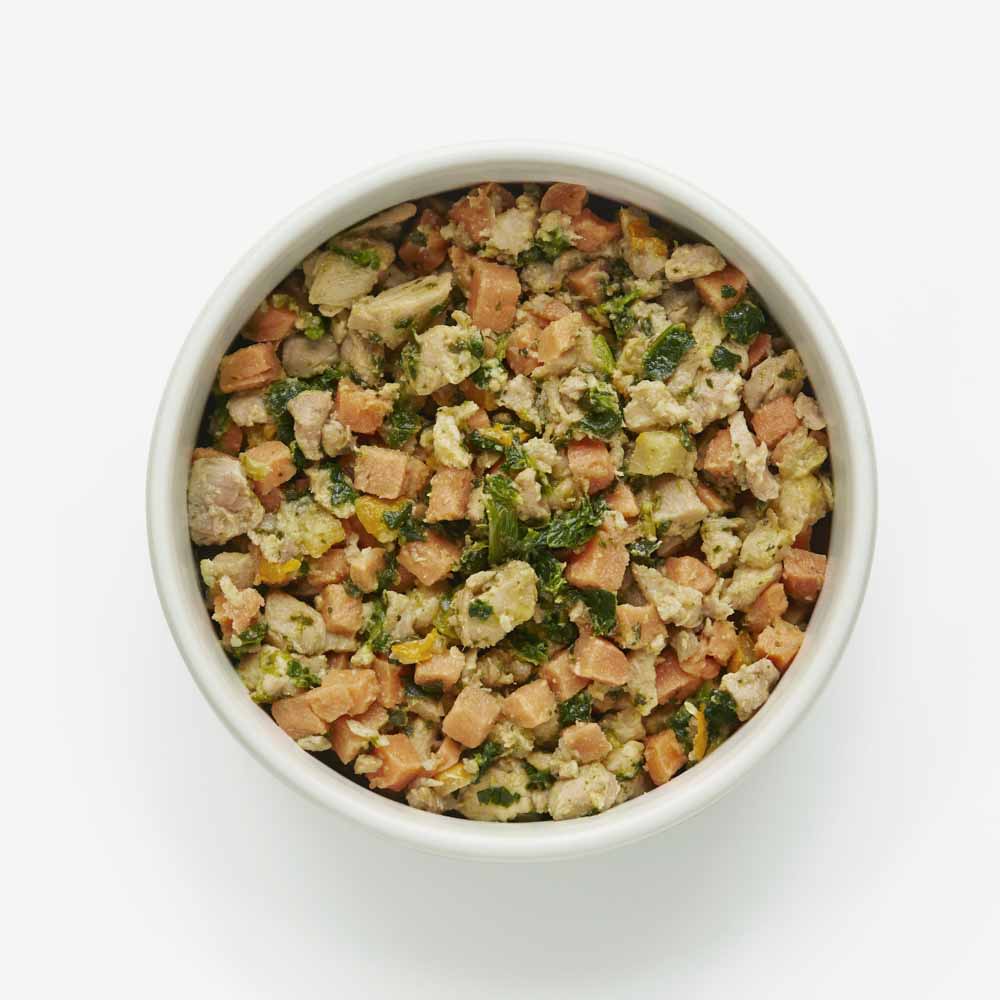 Each meal comes pre-portioned based on your dog's weight and activity level. Having each meal pre-portioned takes the guesswork out for you.  No more over or under feeding.  Open the package and serve.  
Does your dog need to lose or gain weight?  Let Nom Nom know.  The serving size will be adjusted to help your dog get to their goal weight!  
Add on Nom Nom probiotic to supercharge your dog's food.  Probiotics supplement good bacteria that live in your dog's body.  They can help aid digestion and boost the immune system.  Add one scoop daily to help restore and maintain your dog's GI tract.  
Try the chicken and beef jerky treats too!  Chunks of dehydrated chicken and beef are yummy treats for both cats and dogs!  We know because our cats nibbled on the bags until they scored some treats for themselves!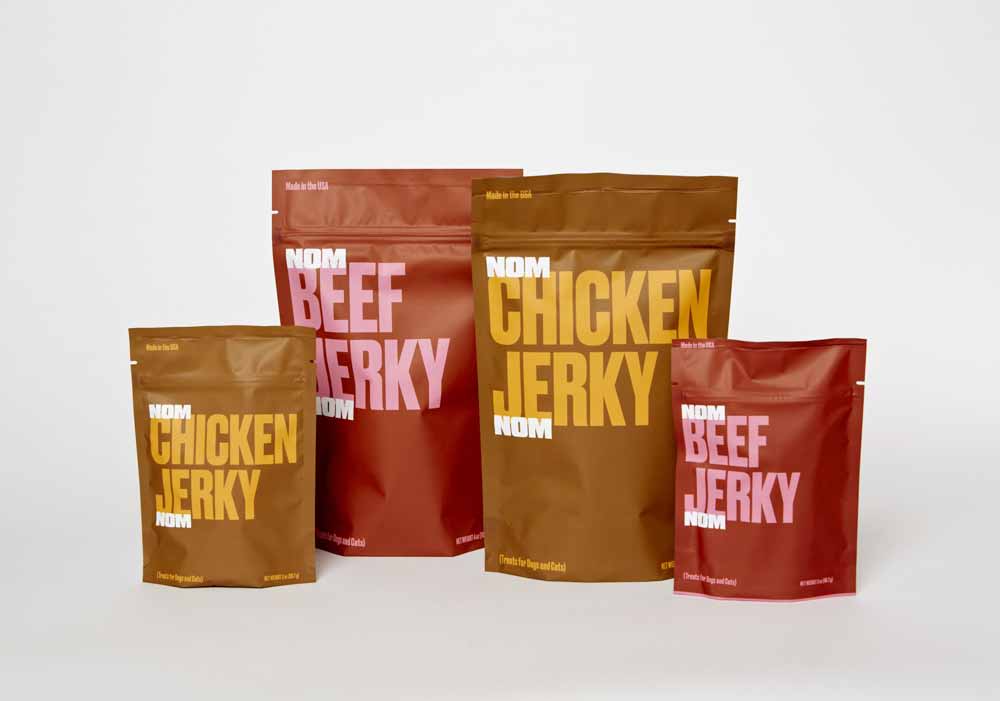 My dog, Syre, is loving his beef Nom Nom meals.  Each meal contains a generous amount of vegetables and protein.  Syre is satisfied after eating and tied over until his next meal.  His stools have been regular.  And his skin and coat are soft and shiny.  
From a dog mom perspective, I love the convenience of the meals!  No more running to the store to buy food, Nom Nom sends an auto shipment to my home every 2 weeks. The pre-portioned meals make it easy for feeding time. Open the package and serve!  And seeing the veggies and meat reassures me that I am feeding my dog a nutritious meal.  
If you've been thinking about a fresh diet for your dog, now is the time to give the gift of Nom Nom!  Order a sampler pack to try all the protein options or sample what you'd like.  And there's also Nom Nom for cats too!
You can try a 2 week trial at 50% off and free shipping.  And if you aren't 100% satisfied, Nom Nom has a money back guarantee.  
So what are you waiting for?  Give the gift of Nom Nom this Christmas!  See how Nom Nom can change your dog's health one bite at a time.  Click here to get started and to see the difference Nom Nom can make in your dog's life.
Products in this story are independently selected and featured editorially. If you make a purchase using these links we may earn commission.