update
Confessions of the Frazzled Frenchie Mom
From a very young age, I have always been surrounded by animals. I was fortunate enough in my youth to have a pet bunny, pig, and many stray cats.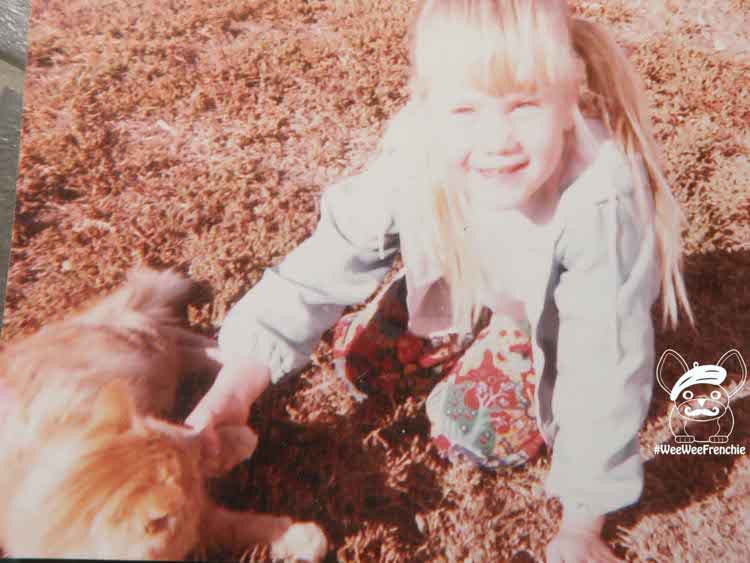 From a very young age, I have always been surrounded by animals.  I was fortunate enough in my youth to have a pet bunny, pig, and many stray cats.  I have lived with roommates who owned dogs, traveled the world to swim with dolphins in New Zealand, seen the baby blue penguins walk from the sea in Australia, and spent time with elephants in Thailand.  My life has always been fostered to have a love and appreciation of all animals so it is no surprise that I wanted to add on to my family of two cats and one dog (french bulldog, Cooper).
Adding on to my family did not come easily.  I had many doubts and struggles as I pondered how to be the best fur-mom to my cats, dog, and new puppy.  It was not the best timing as I had just started a new job, which would require more of my time.  I was also trying to buy (and still am) a new home in order to have more space for my growing family of furbabies.  Needless to say, my work-life balance was already being compromised, and I pondered how could I keep adding more life changes without having a breakdown.
By the time I saw pictures of Phoenix, my heart melted, and I shouted, "That is my boy!"  I could not pass up the opportunity to adopt this sweet little guy as he was everything that I wanted, essentially Cooper's twin!  Instantly, I knew that I would have to make it work!  I knew it would be an adjustment not only for me but also for my cats and Cooper.  Fast forward one month of living with baby Phoenix, I have had my good moments, my bad moments, and downright guilty moments.
My good moments include seeing Phoenix more social and fearless since living in my home.  Considering that Phoenix was so scared to walk around my house the first week, it amazes me that he is now running laps around the house and approaching the cats without fear.  He has also learned to walk up the stairs, as well as becoming fairly successful at potty-training.  His personality is revealing itself slowly everyday as my little guy is learning to become an adult dog.  He is such a calm, loving, and playful soul who has brought so much love to my life when I needed it the most.
I have also found myself feeling guilty of not always being the best puppy mom.  Since starting my new job, trying to find a balance between work, other commitments, house-hunting, sleeping (what little bit of time I get for that), and spending time with all of my animals has been a struggle.  Most nights I come home exhausted but I still make an effort to play with Phoenix.  I have fallen asleep in front of the television more times than I can count, and just look at my recent instagram posts for proof of my sleepiness.  (What is #TheRealCoooer?  If you find out, please make sure to tell me).  Guilt begins to overtake my thoughts as I question if I am fit to take care of Phoenix when I am barely taking care of myself.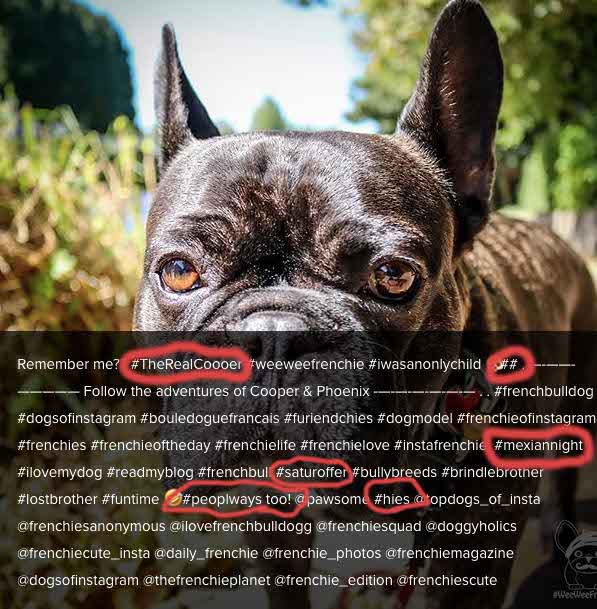 Then I have my bad moments like this past Friday night where I had been working nonstop all week (to the point where I had even forgot that I had a birthday earlier this week), and by the time I got home, I wanted to relax with my cats and dogs.  I was busy playing with Phoenix in the living room so one of my cats took that time to jump on the countertop to eat the leftover pizza that I had just made.  Pepperoni was dragged on the floor, and I was not sure if pizza sauce could be harmful to my cat like it is for dogs.  Reprimanding the cat did little since I found the cat back on the counter licking the pizza pan, even though the pizza was put away!
During the scuffles with the cat, I had been sitting on the floor playing with Phoenix, so the glass of red wine that was sitting next to me got knocked over onto my white rug.  Of course, I did not see the red wine or the sideways glass until minutes later but was able to remove the wine stain with the help of a mini-spot cleaner.
My patience was already running thin when minutes later, I had not only received bad news about a house that I had submitted an offer on but Phoenix had became overly excited playing with his toy that I was holding, and bit hard on my finger!  I screamed loudly in pain causing one of my cats to jump off the trash can as he ran from the room.  This scuffle created a loud crash as the trashcan crashed to the floor.  I had finally had enough!  My finger was bleeding and very painful, and I finally began crying from the frustration of my week, as well as the pet's mishaps.  Between my sobs, I began wondering what had I gotten myself into and would I be able to provide Phoenix with the love and support he needed.  Maybe I had made a mistake in adopting him.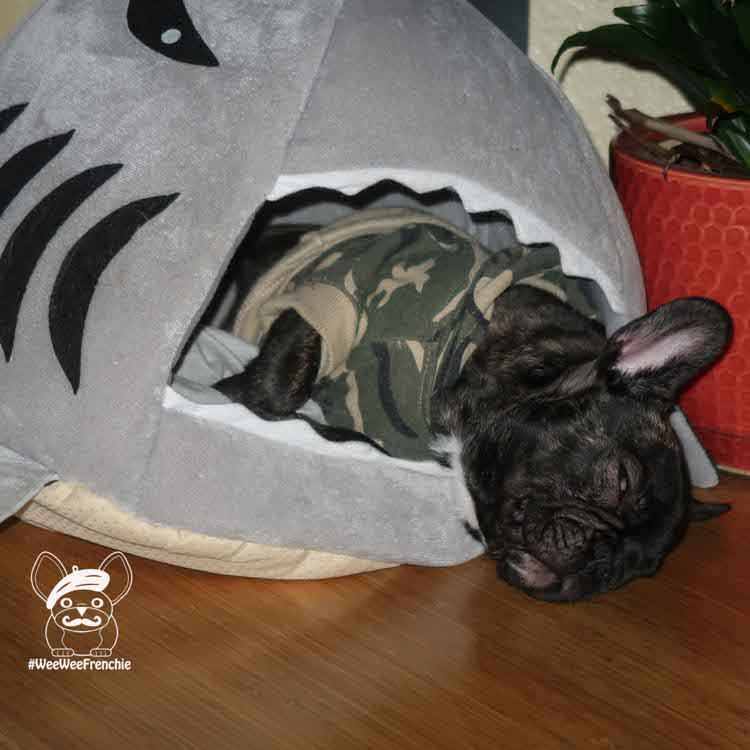 As I looked across the room with tears in my eyes, I saw Phoenix's little face peeking out of his shark bed.  He had ran and hid when he heard me scream in pain, and now he was questioning if mom was going to be ok.  I knew biting me was an accident and seeing his concerning eyes made me realize that not only was he sorry but I was forming a bond with my little guy.  Later that night, Phoenix slept in bed with me, and it was the first night that the other animals also slept on the bed too (previously, they had been boycotting being in the same sleeping room as Phoenix).  Maybe we would be okay after all.
Struggling with emotions can become overwhelming.  In an attempt to stop self-doubting myself, I decided to take control of my emotions and started keeping a journal about Phoenix.  The journal documents his successes, triumphs, and failures of being a puppy who is trying to tackle the world.  I think it is best to document our time together in order to realize that Phoenix and I are living an adventure together.  I may not be there for him every minute of every day but I am doing the best that I can.
Due to my limited time, I have kept my puppy journal simple by starting an electronic journal to document anything that I found interesting, funny, or that was a "proud puppy-mom moment."  I am sure that there are more elaborate journals that I could be making but time was of the essence.
For your entertainment, I have included an excerpt from my puppy journal below:
1/8/18
Phoenix is walking up the stairs now.  He is walking slowly but is so proud of himself that he stops and looks over his shoulder to see if I am watching him.  Phoenix and White Cat are starting to play with each other but White Cat still has to be a grump about it.
1/9/18
I woke up this morning to the smell of poop in my room but I could not see any poop.  During the night, I thought it was odd that Phoenix had moved from his usual spot in my armpit to the middle of the bed to sleep.  After several walks around the bed, it was not until I sat on the bed that I realized I almost sat in poop!  I screamed and jumped up, which also scared White Cat  out of the room.  The poop was hiding on my leopard print blanket which concealed seeing the poop pile.  I had to use the mini-spot cleaner on the blanket in an attempt to remove the stink.  I was successful in my cleaning but still disgusted that I almost sat in poop.
1/10/18
Phoenix is running up the stairs like a professional going very quickly sometimes.
1/11/18
Phoenix pooped on my white faux-fur rug, while the puppy pad was one foot away from him.  I think I cried a little bit when I realized the poop was smearing into the fabric rather than picking up in the poop bag.  After a lot of elbow-grease and a mini-spot cleaner, I managed to remove all of the poop, as well as the stain from the white rug!
So as I struggle with my emotions and continue questioning if I will ever get into a routine with Phoenix, I am slowly realizing that maybe I should not be so hard on myself.  I am spending every minute I can with Phoenix while also trying to balance my work and life, which has not been an easy struggle.  I continue to find ways to cherish the small things like seeing his look of pride as he took his first steps up the stairs to seeing his fearless look performing a boxer shuffle around the cats . . . everyday has been successes and accomplishments for Phoenix, and I do not want to miss anything.  Finding ways to cherish the small things as well as celebrate huge successes helps to relieve any guilt about not spending every minute with your puppy.
Wishing you the best as you figure out your routines in both being with your puppy, as well as creating training time for your pup.  If you have any tips or tricks to share regarding spending time with your pup, please feel free to comment below.