product review
Best Dog Raincoats
Fall has arrived. That means that rain has settled in for the next several months. If your dogs are like mine, they are not big fans of the rain. Wet paws seems to ruin the outdoor bathroom experience.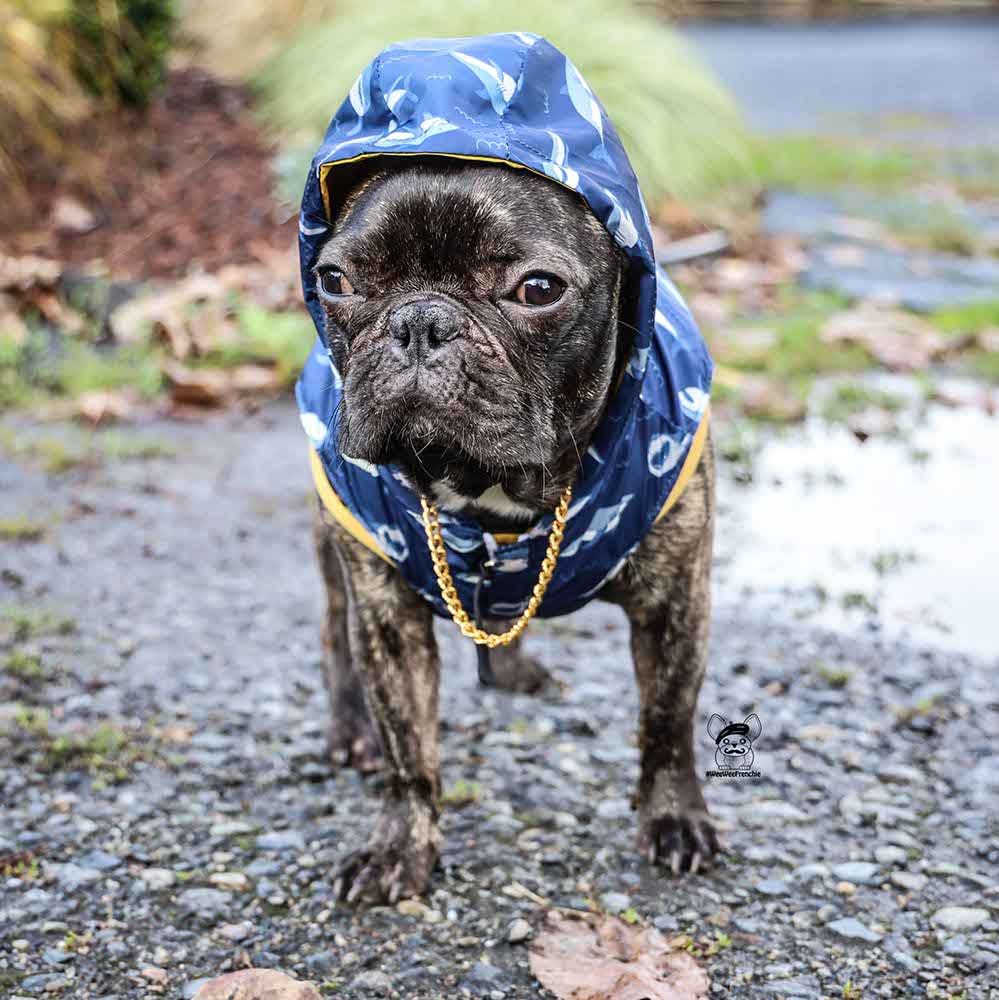 So what are some clothing options for your dog to help them endure the rainy season? Depending on where you live, you may have different requirements for a great dog raincoat. See our top 3 favorite raincoats your dog should have.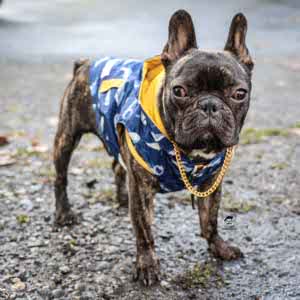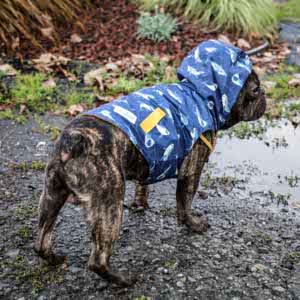 Introducing the Shark Attack Reversible Raincoat! This raincoat is made of water repellent nylon fabric. It's cut in the right places to prevent messes but allows non-restricted movement for the active dog. The shark print is not only adorable but reverses to a classic yellow. Did we mention that it is also available in the following prints:  lemon, dinosaur, rainbow, brushstrokes?
The watertight zipper keeps moisture out while the drawstrings help to shape the coat to your dog's body. This is one of the best coats we've seen for wet weather. Come rain or shine, your dog will be the envy of the neighborhood.
This coat is geared towards the rain warriors in cold to moderate climates.
Use code LCSYRE15 to save 15% on your order.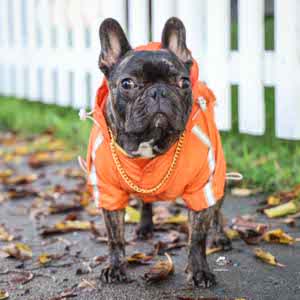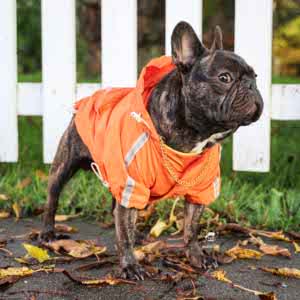 This lightweight coat has everything your dog needs. Velcro closures make the coat easy to put on and take off. Draw strings help to tailor the coat to your dog's body.
There's a zip-closure pouch for your dog to bring along his favorite walking essentials. The added sleeves have reflective stripes, which improves nighttime visibility of your dog. What more could your dog need?
Even though this coat is lightweight, the added sleeves improves the durability. It is perfect for rain warriors in cold to moderate climates.
The Pawgwarts poncho is lightweight and water-resistant. Because of its two large velcro flaps at the neck and waist, it is easy to wear alone or layered with a hoodie. The useable pouch holds your dog's favorite treats.
It is easy to take on and off, and perfect for dogs that live in warmer climates. This poncho is also available in a pastel, rainbow print called Slumber Party.
This coat is great for dogs in warmer climates. If colder weather, it is easy to layer for more coverage.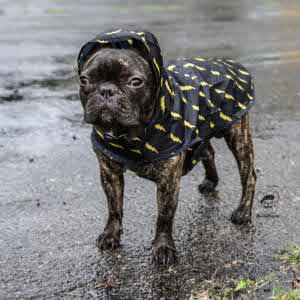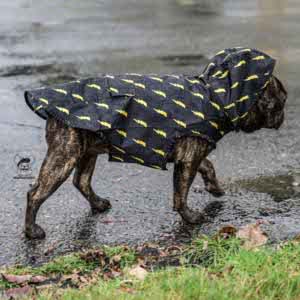 With so many options to stay dry, you'll be able to find the perfect rain gear for your dog. Whether you live in the Pacific Northwest or in a warmer area, there's a raincoat that's suitable for every climate. When your dog has the right coat, he'll be begging to go outside.