Why Use Glucosamine In Dogs?
The back spasms, twitching, and pain were unbearable to watch. My dog was diagnosed with intervertebral disc disease (IVDD). To help prevent future flares and to strengthen his joints, my dog started glucosamine supplements.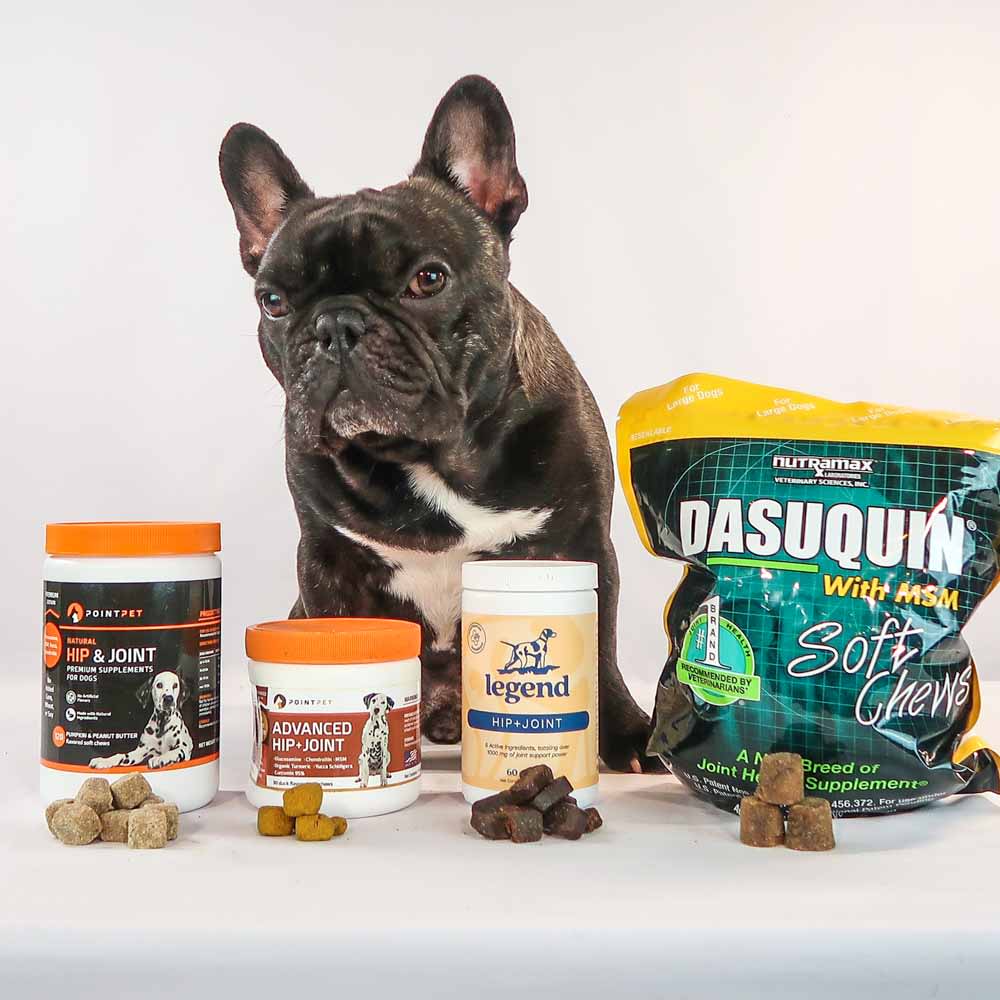 Glucosamine is naturally-occuring in the body. It has many benefits for dogs and is well-tolerated. It has an anti-inflammatory effect and helps to lubricate joints. It also helps to form and repair body tissue, like cartilage.  
Other ingredients that can help with building strong joints are chondroitin and methylsulphynolmethane (also known as MSM). Chondroitin is found in cartilage. Glucosamine and chondroitin work together to help stimulate cartilage repair. While MSM can help to improve joint flexibility and reduce pain.
Glucosamine doesn't work overnight. It takes several weeks for glucosamine to begin repairing cartilage. Be patient when starting and know it can take several months to see an improvement.  
Our 3 favorite brands of glucosamine are:
Dasuquin with MSM soft chews
This soft chew is full of glucosamine, chondroitin, and MSM. It's formulated to help stimulate cartilage repair and prevent cartilage breakdown. It has limited ingredients, which can be good for dogs with food allergies. And if your dog doesn't like the chew, break it up and mix it into their food.  
PointPet Advanced Hip & Joint
This soft chew is also formulated with glucosamine, chondroitin, MSM, and turmeric. The addition of turmeric can help to reduce inflammation, while promoting cartilage repair.  
PointPet has several other hip and joint formulations like Hemp Hip & Joint. Hemp can promote joint repair, support heart health, reduce anxiety, and improve digestion.
Legend Hip & Joint
This is a soft chew formulated with glucosamine, chondroitin, green-lipped mussels, and MSM. This chew can help to reduce joint pain and stimulate cartilage formation. Green-lipped mussels are a great source of omega-3's. Omega-3's can decrease inflammation and lubricate joints.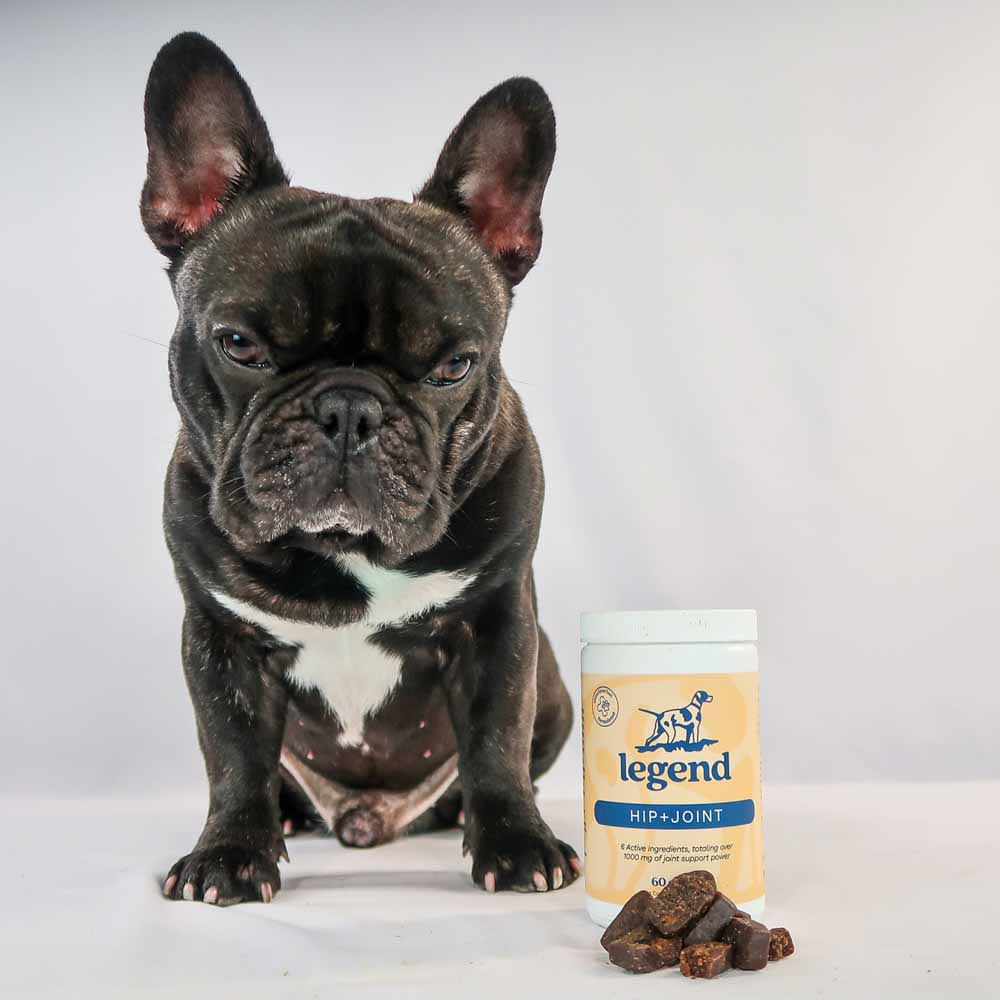 While we chose our top 3, there are many options of glucosamine dog products available. Different formulations contain varying amounts of glucosamine and different inactive ingredients. If you have a dog who is picky about certain textures, a liquid or powder supplement may be a better option.
Subscribe to our weekly blog by submitting your information in the box below.