More than 70% of pets show some degree of periodontal disease by the age of 3. And 20% of pets have joint health issues. By keeping gums and joints healthy, your pet is happy and comfortable.
What is 1-TDC
The active ingredient is a proprietary blend of 1-tetradecanol complex fatty acids (bovine source). Fatty acids serve as a source of energy. But they also make up cellular membranes, ensuring fluidity and flexibility.
1-TDC is used in dogs and cats to:
Support gum health and reduce periodontal conditions
Reduce joint issues
Reduces muscle stiffness
How it's supplied
1-TDC comes as a soft gel, which is given whole, squeezed over food, or applied to gums.
Twist off the tip, and apply the contents on the upper gums. If your dog refuses, give the entire capsule or squeeze contents into the mouth as a treat. Since it's beef-flavored, your dog will love the taste.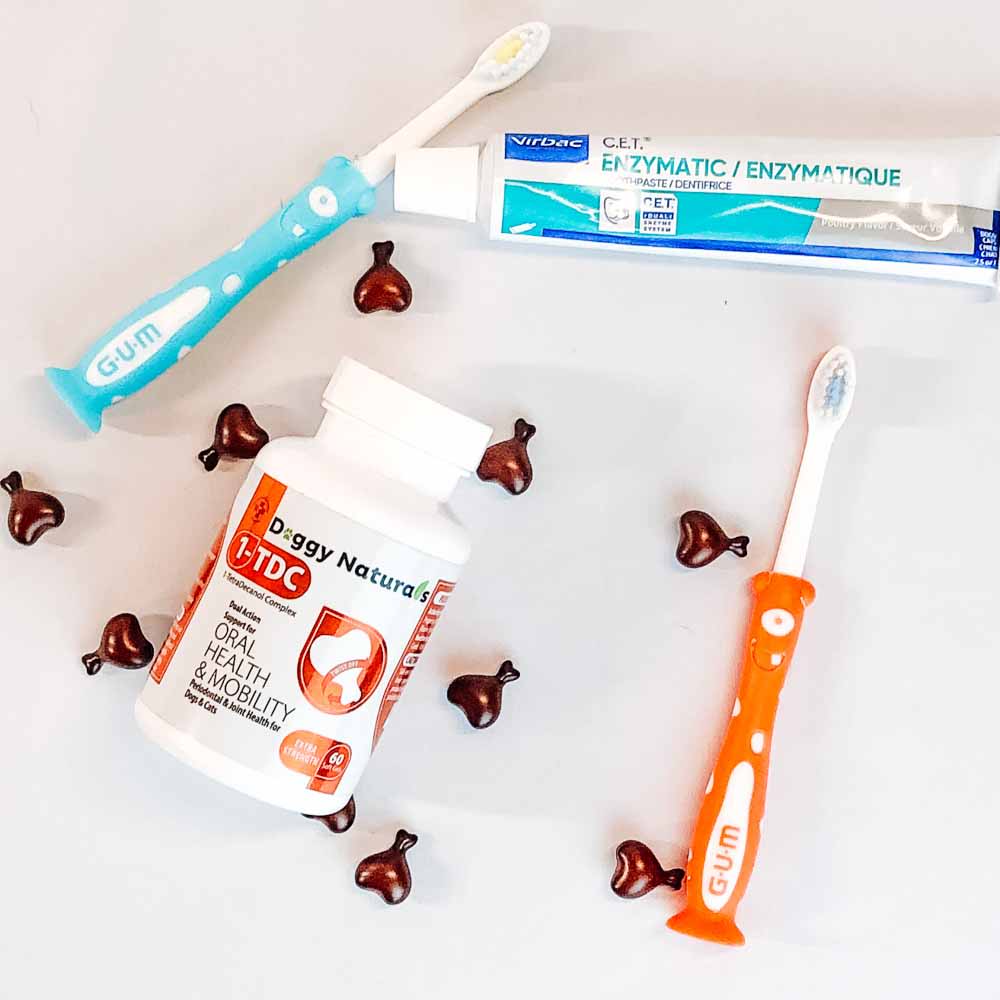 Serving size:
For dogs 25 pounds or less, give 1 capsule daily for 30 days. Then reduce to 1 capsule every other day.
For dogs over 25 pounds, give 2 capsules daily per 50 pounds for 30 days. Then reduce to 1 capsule daily per 50 pounds.
1-TDC can help to improve recovery times in agility and working dogs. In aging dogs, 1-TDC helps to keep muscles healthy and joints lubricated.
When combined with daily tooth brushing, 1-TDC can prevent gum inflammation and periodontal disease.
If you're looking to improve your dog's mobility or dental health, 1-TDC is a great option at an affordable price.
Subscribe to our weekly blog by submitting your information in the box below.