The Secret to Looking Good
Bath time is that dreaded activity that almost all dogs love to hate. But we've found a way to turn bath time into pamper time. And today, we share a secret with you that helps us look our best.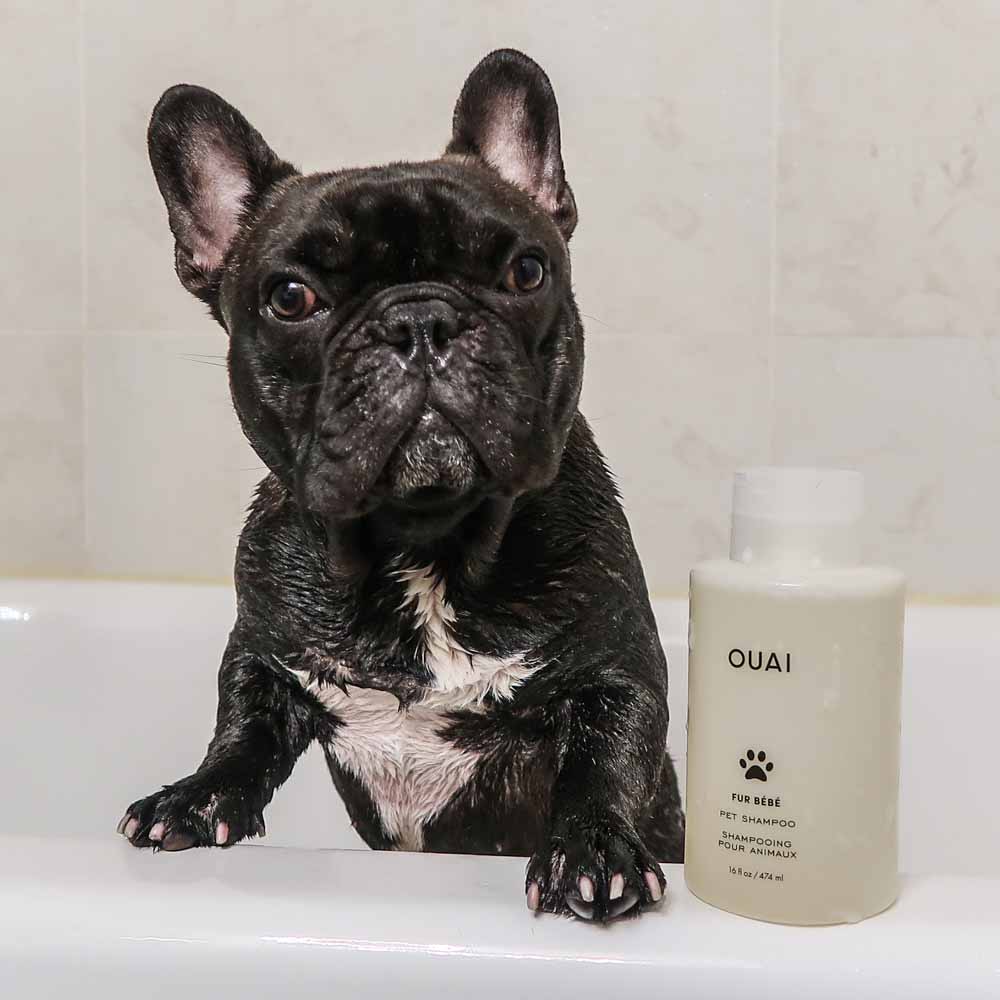 Ouai (pronounced Way) is known for making all-natural human hair-care and skin-care products. These products are all-natural, and free of parabens, phthalates, sulfates, and animal testing.
Their newest release, Fur Bébé, has gained lots of attention. It's an all-natural dog shampoo that cleanses, hydrates, and adds shine. It's guaranteed to remove unwanted odors while leaving your dog smelling fresh.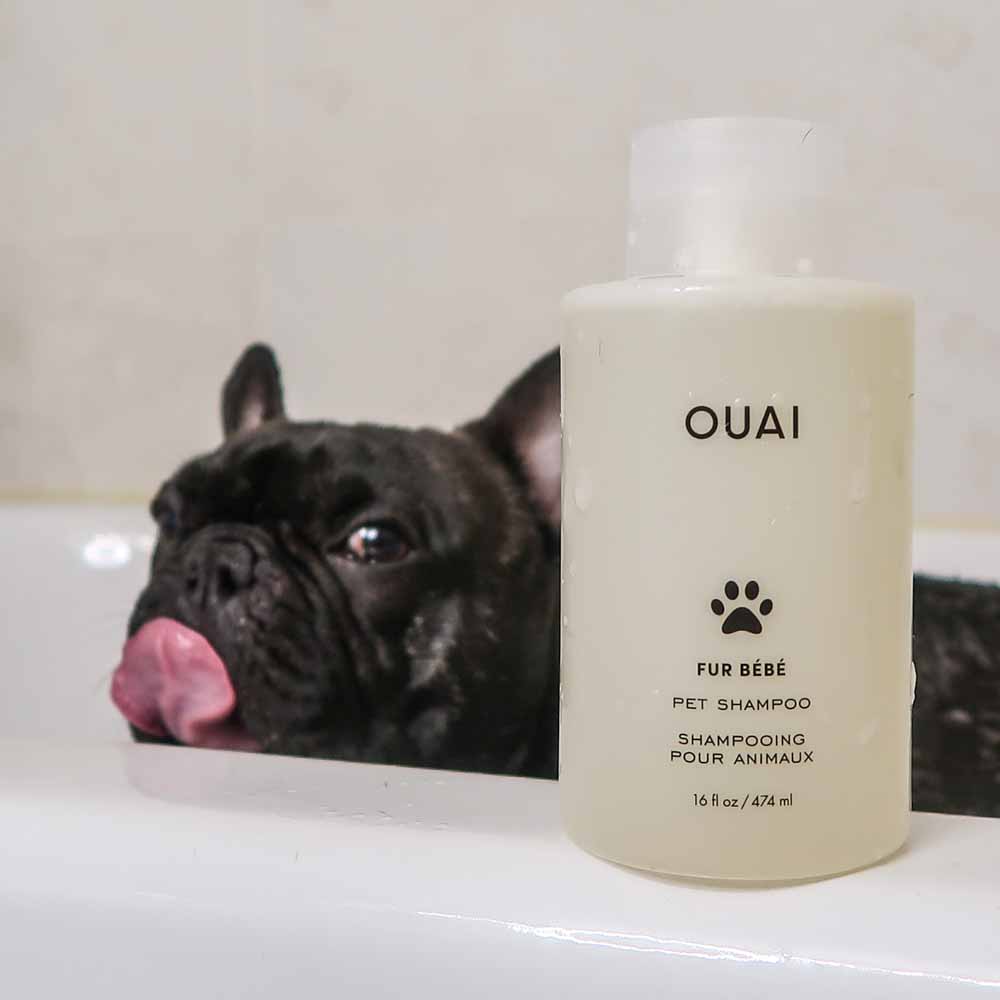 The ingredients create the ultimate bath experience for your dog.
Aloe Vera - cleanses and conditions the fur
Rambutan Seed Extract - hydrates and protects the skin
Hydrolyzed Vegetable Protein - improves fur strength and prevents breakage
Panthenol - adds shine
The characteristic scent Mercer Street, is the same scent used in the human hair line. This scent contains notes of:
Italian lemon
Turkish rose
jasmine sambac
white musk
When we saw how many people were posting online about Ouai Fur Bébé shampoo, we had to try it for ourselves.
As soon as I got the shampoo on my dogs, I knew I loved it. The shampoo has a nice consistency. The product lathered quickly and rinsed off easily. My dogs smelled great, like lemons and musk. And once their fur dried, they were softer and shinier than before their bath.
The bottle is bigger than I expected, 16 ounces. For bath time, I used around 1.5 tablespoons of shampoo on each dog. So while some would say paying $32 for the bottle is a lot for dog shampoo, this bottle will last 6 months or longer.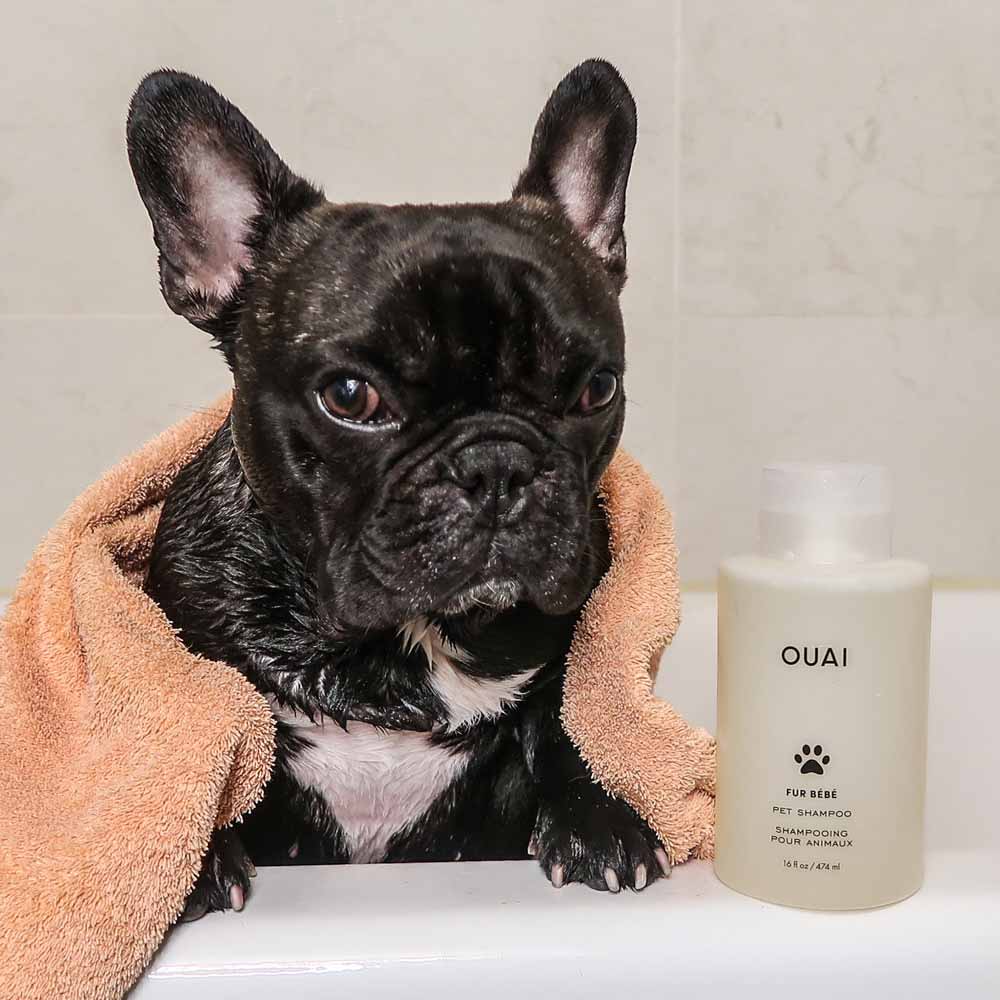 Ouai Fur Bébé dog shampoo may be a splurge but it is worth it! You get a lot packed into this bottle. All-natural ingredients that are safe for your dog. Both gentle and hydrating, it will leave your dog looking and feeling their best.
So if you've been thinking about trying Ouai's Fur Bébé dog shampoo, we say take the plunge! We give it 2 paws up for making us look amazing!
Subscribe to our weekly blog by submitting your information in the box below.