product review
The Miamore Collection
With the holidays quickly approaching, it is time to start shopping for your best look. Don't worry, we are making it easy for you this season.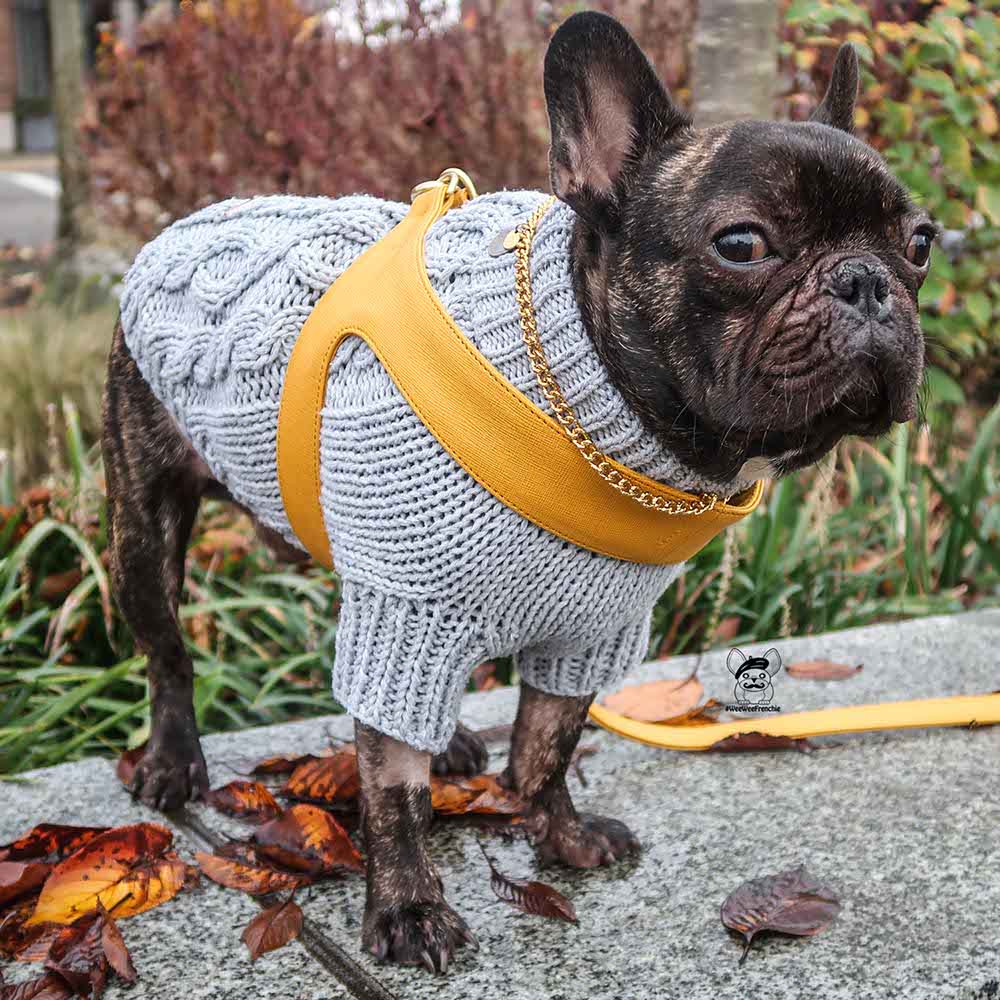 The MiAmore Collection is uber chic meets stylish dog! No matter if you have a male or female dog, your canine companion will be turning heads wherever they go.
The Mia Cable Knit Sweater is a lush, luxurious knit sweater. It has a high turtleneck, arm sleeves, and a rounded hem. It's available in classic colors like dark cheddar, noir, peach, and grey.
A great sweater needs a matching accessory! Made of vegan leather, you can mix and match a harness, collar, leash, and matching leash bag!
These vegan accessories feel and look like real leather. The leash feels sturdy in your hand. The leash bag will withstand any wear and tear. The harness is easy to get on and off while looking très chic. The collars are durable and fashionable. With so many rich colors, your dog will look and feel like a million bucks this holiday season.
With so many accessory options, you can choose a matching or complementary look. Grey and dark cheddar look amazing together. And how about peach with grey?
Dress up your dog's look with chains or a dog bandana to create a stylish and unique look.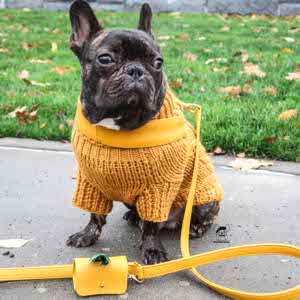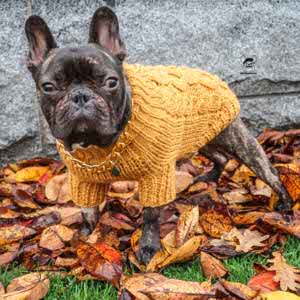 Your dog will be turning heads and will be the talk of the town this holiday season with the MiAmore Collection. Make sure to visit MiAmorePets.com. For a limited time, use code WEEWEE15 to save 15%.