product review
Pet Carrier Backpack
I've been trying to figure out how to carry my puppy around for months. Usually he rides zipped up in my coat like a kangaroo but I have to hold him in place for a 30 minute walk. It isn't very comfortable for either of us but I want him to get used to our routine.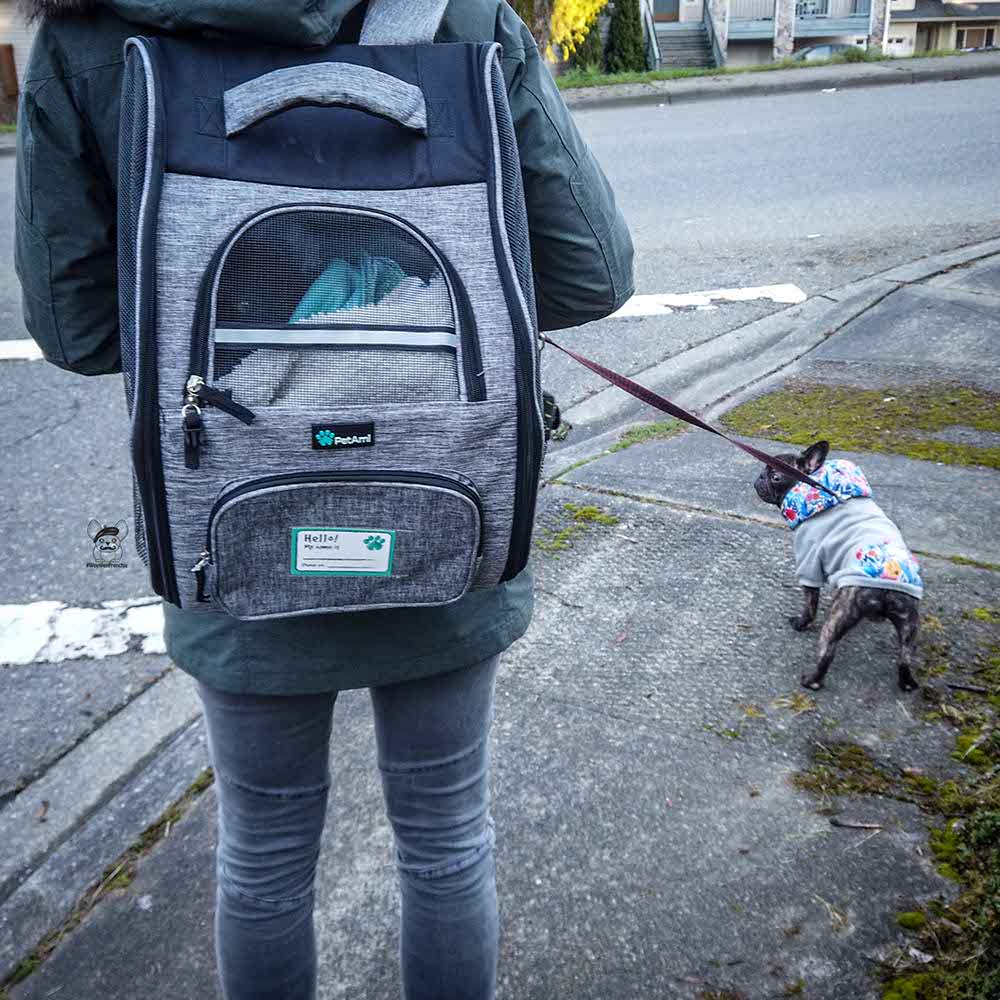 We tried the PetAmi Deluxe Pet Carrier Backpack for Small Cats and Dogs, available on Amazon.  
This bag was gifted to us by friends who also have dogs.  I am so happy that they shared this with us.  This carrier is what we needed.
The carrier is very sturdy and holds its shape so that the bag does not collapse.  But when it isn't in use, you can unzip and flatten the bag for easy storage.  
There are several vents to allow for airflow.  And even on cold days, there is enough room to wrap a blanket around my dog.  
The straps are adjustable and tighten for a great fit.  There's even a waist and chest strap as an extra security feature to prevent jostling.
Every zipper latches to prevent an escape attempt.  There is a mesh pocket on both sides of the bag, as well as another pocket on the front,  to carry extra items your dog may need.  Not only will your dog have a comfortable ride but you can bring all his favorite items for any adventure.

I am happy with the PetAmi Pet Carrier Backpack.  This carrier was comfortable for me to use.  My dog stayed securely in one place, and I never felt the bag shift.
If you are looking for a dog carrier that keeps your dog in one place, this is your bag.  The construction is solid, and my pet has enough room to grow into the bag when he's bigger.  It's comfortable and easy to use.