Oxygen Solutions For Your Pet
Can you help me? My dog is in respiratory distress. And he has a long history of aspiration pneumonia and breathing issues.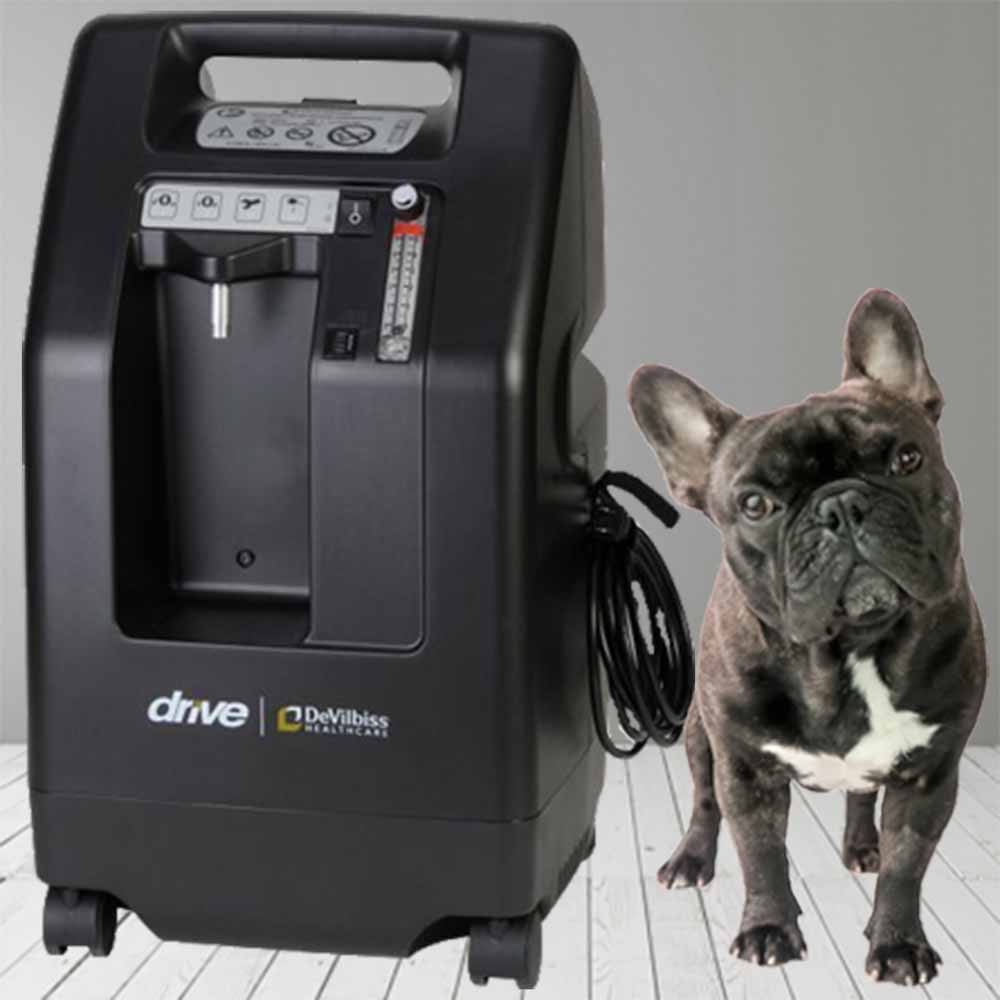 Imagine how helpless I felt when the animal ER receptionist told me that they couldn't see my dog. I needed help for my dog NOW!  
Further calls to other ER's proved to be as frustrating as the first call. We were turned away AGAIN! ER's are not supposed to turn away dogs with respiratory distress. But since the COVID pandemic, most ER's are at full capacity and turn away animals no matter the situation.  
COVID isn't going away soon. ER's are going to continue being crowded. And I know this won't be the only time we are turned away from an ER.
So how do you manage a dog with a chronic breathing issue who needs help? Set up your own home oxygen tank.
You heard me right! Home oxygen concentrators are available for your cat or dog. And it's simple to get.  
Pawprint Oxygen is a home oxygen supplier for pets. Provide a prescription from your vet. Talk to a representative about your situation and which machine is best for you. Oxygen supplies ship to your home in about 1 week or less.
An oxygen concentrator is a device that filters oxygen from the air to deliver high purity oxygen (>90%). The Pawprint oxygen concentrator plugs into a standard wall outlet. It delivers oxygen at continuous flow rates up to 5 liters per minute.
The oxygen concentrator can be connected to an oxygen cage or a pet mask. The flow rate can be adjusted between 1-5 liters per minute. Your veterinarian will determine the flow rate based on your pet's needs and the delivery method.
There are many common conditions that may result in respiratory distress, including:
Congestive Heart Failure
Tracheal Collapse Syndrome
Laryngeal Paralysis
Feline Asthma
Brachycephalic Syndrome
If your pet suffers from any of these conditions, ask your veterinarian if rescue oxygen can help.
Pawprint Oxygen also makes portable oxygen for on-the-go use. If an emergency, administer oxygen while transporting your pet to the ER.  
There are risks associated with using an oxygen concentrator and cage such as:
Anxiety
Overheating
Carbon dioxide levels imbalance (too high or too low)
Oxygen levels imbalance (too high or too low)
When using an oxygen concentrator or mask, pay attention to your pet's body language. Your pet should be feeling better with oxygen and resuming normal breathing. If your pet continues to have labored breathing,  get your pet to the nearest animal ER.
It's definitely a struggle to find help for your pet during an emergency situation. But there are solutions available, like Pawprint Oxygen, that can help during these difficult times.
Subscribe to our weekly blog by submitting your information in the box below.