dog tips
New Year's Eve Resolutions
With New Year's only a day away, we often look back at the previous year questioning what we could have done differently or maybe there is something we hope to accomplish in the year ahead. Whatever the reasoning, New Year's is always a great time to reflect and reset.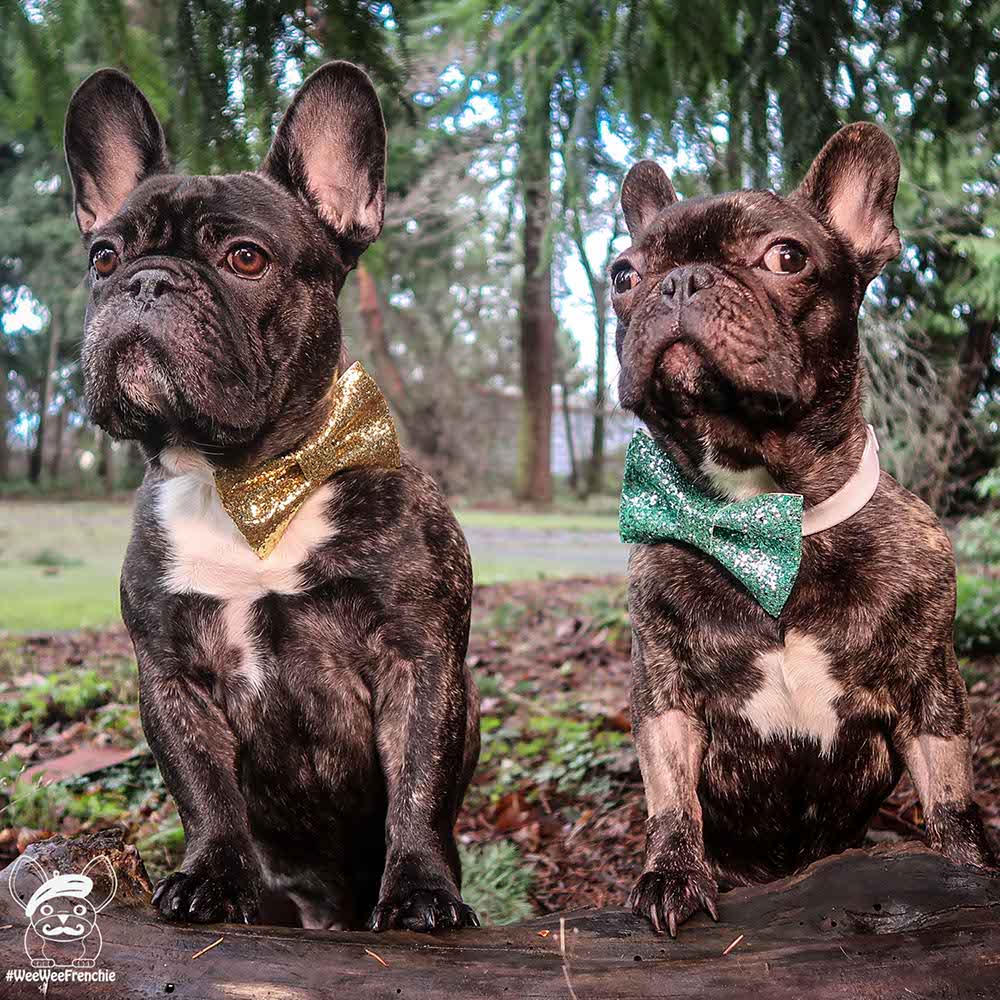 So as we look forward to 2019, we wanted to try something different this year by setting New Year's resolutions for our dogs.  Yeah, we know that they cannot accomplish these resolutions alone but with our help, we hope that they can improve a skill or learn something new.  It is worth a try, right?
Top 10 Resolution Ideas for Dogs
Take a break from social media and spend a night in with your dog watching your favorite movie.  It might not be the most exciting thing you can do together but sometimes those least exciting moments are also the most treasured.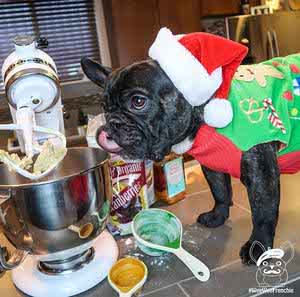 Search Pinterest for a new dog treat recipe and get to baking with your dog.  Let them up on the countertop to watch you mix ingredients.  Remember not to forget the best part . . . licking the mixing beaters!  Sometimes it is nice to break the rules and let your dog experience something new and tasty.
3) Take a road trip
Dogs crave being with their owner.  They live to explore, and the moment is even sweeter when it is with you!  So book a plane ride or rent a car . . . adventure awaits!
4) Family photo shoot
Our dogs become the center of lives so it is easy to forget to take photos together as a family.  Remember to treasure those special moments that you have together and capture keepsakes when you can.
Many cities in the United States have game days called Bark-in-the-Park where owners can bring their dog to a baseball game.  The events usually have different themes and goodie bags, and the dogs get to experience something new and exciting.  If you can hold out until the end of the game, most stadiums let the dogs run the bases!  What is more American than baseball and your dog?
6)  Learn to paddleboard
Paddleboarding is a relaxing hobby that requires minimal skill by you and your dog.  Although it can take a while to master paddleboarding, you can start slow by paddling on your knees until you and your dog get used to each other being on the board and how to balance.  Please remember to grab a life vest for your dog since French bulldogs cannot swim.  Click each link for more about paddleboarding with your dog and why not all dogs can swim.
7) Attend an ice cream social
What better way to cool off in the summer than to attend a dog friendly ice cream social.  Ice cream is always a nice treat for dogs and owners.  Do not forget the sprinkles!
8) Make a keepsake
Whether you make a dog paw print ornament or paw paint a canvas with your dog, creating a special event that is fun and creative for your dog will make lasting memories for you.  You may realize your dog is a Picasso who has been waiting to unleash his inner talent.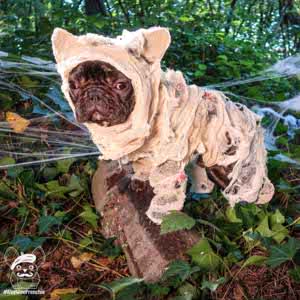 9) Celebrate Halloween
Fall gives many opportunities to take in everything about the change in seasons.  Whether you go to a pumpkin patch with your dog or get into the ghostly-spirit of Halloween by dressing up with your dog for a costume contest, the possibilities are endless!
Dogs usually do better in a environment where they know what is expected of them.  Not only do classes help to strength the bond between owner and dog, it also helps to teach life skills, improve sociability, and to avoid behavioral problems later in life.
Speaking from personal experience, dog classes have help me understand my dog's mannerisms and limitations, while also helping me gauge other dog's personalities and whether to introduce my pup.  The skills we have learned have been invaluable while also strengthening the bond and loyalty between us.
As 2018 comes to a close, we want to thank each one of you for your love, support, and comments.  Our website continues to grow with your help, and we have some exciting things planned for 2019.  We send each of you blessings and prosperity for 2019!