Keep Your Pup Safe With These 3 Alternatives To Dog Bones
I hated hearing the words! NO MORE BONES! My dogs love chewing on bones. Bones help to relieve stress, clean teeth, and relieve boredom. But both my dogs were diagnosed with fractured teeth from crunching on hard bones. And the vet said to stop using bones or more dental issues could occur.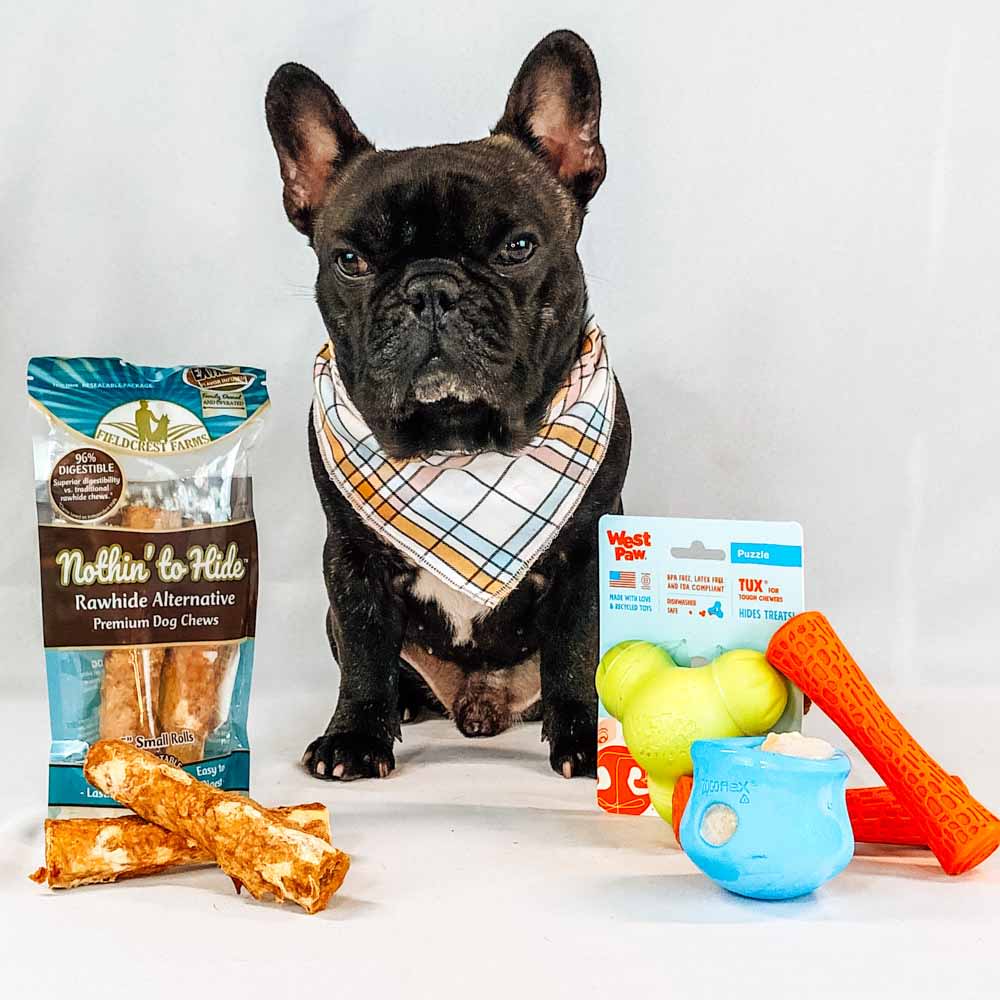 Why does your dog love to chew?
Chewing releases dopamine, a calming, feel-good neurotransmitter. So chewing not only keeps your dog feeling good, but it's the ultimate de-stressor.
What are alternatives to dog bones?
P.L.A.Y. Nova Stick
The Nova Stick is made of NovaFlex ™ material that is both durable and flexible. The rugged surface cleans teeth and massages gums. And the crunchy sound will keep your dog interested for hours of play.
Tip: Prolong play by smearing peanut butter into the grooves and freeze before giving to your pup.
This stick is floatable, and it can be used for a game of fetch both on land or in the water.
The Nova Stick is certified nontoxic and made of azo-free dye.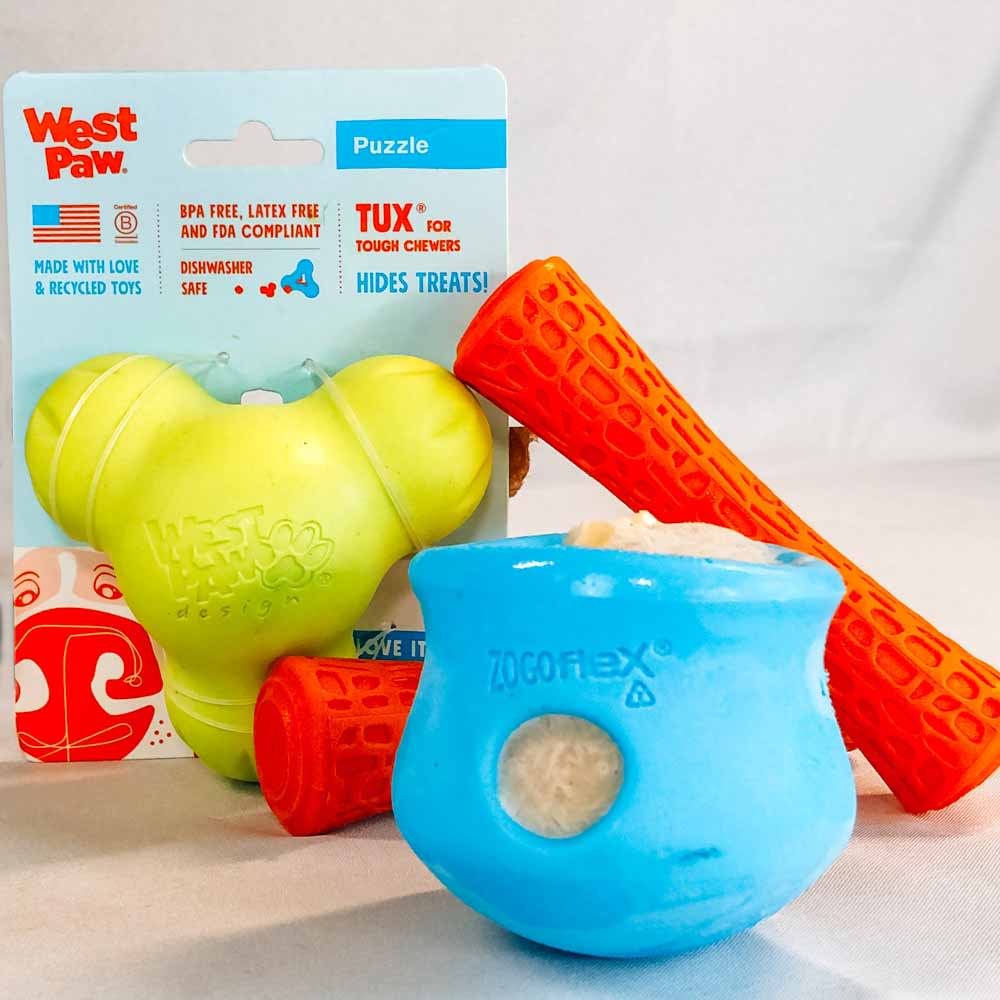 West Paw Zogoflex Toppl ® Treat Dispensing Dog Toy Puzzle
This dog toy puzzle is made to keep your dog engaged for hours. Fill and freeze the Toppl with yogurt, fruits, veggies, or dog treats.
Use both small and large sizes for an extra challenge for your dog. Or screw together a large and small Toppl to make a treat dispenser.
Once the treats are gone, the play can continue. This floatable dog chew is durable for a game of fetch.
It's made of nontoxic, BPA free, latex free, Zogoflex material. And it's recyclable and dishwasher safe.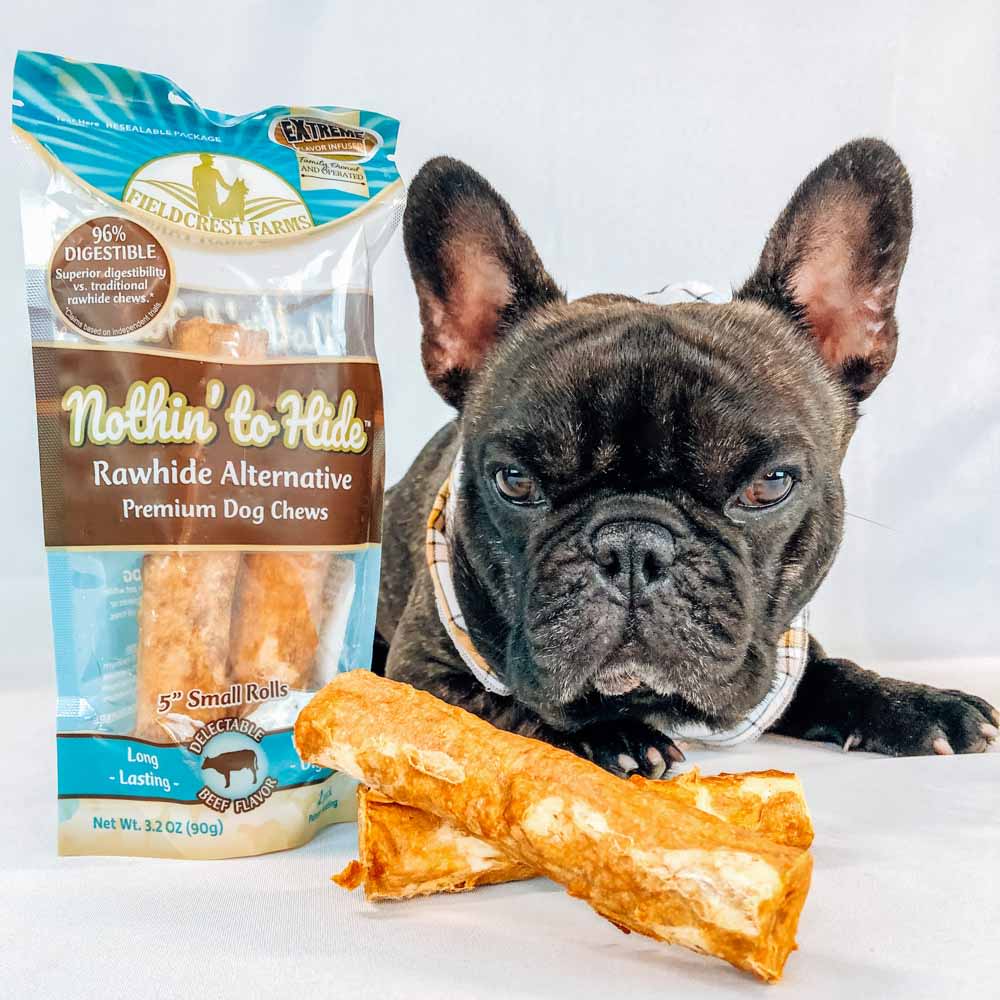 Nothin' to Hide Rawhide Alternative
If your dog prefers the crunch of a bone, Nothin' to Hide Rawhide Alternatives are a great choice! These chews are made of limited ingredients, making it an easily digestible treat for your pet. Both long-lasting and great tasting, my dogs go crazy over these chews. Flavors include beef, chicken, and peanut butter.
Keep your dog's teeth safe while providing fun, chewing activities.