The Thundershirt helps to relieve anxiety by stimulating pressure points. Like swaddling a baby, the shirt hugs in all the right places to deliver a constant, gentle pressure. This helps to decrease stress during overwhelming situations known to "trigger" your dog.
The shirt is lightweight, breathable, and velcros around your dog. And it's recommended for use during:
Thunderstorms
Fireworks
Separation anxiety
Travel
Vet visits
The Thundershirt works in over 80% of cases.  It works by:
Calming fear
Reducing anxiety
Lessening overexcitement
When using the Thundershirt, start slow. Start with wearing the shirt during non-stressful situations. Make it a rewarding experience by giving words of encouragement with treat rewards. Leave the shirt on for 1-2 hours, and work up to longer wear-times.
If there is a known stressful situation, put the shirt on an hour before the event. That way, your dog won't associate wearing the shirt with known stressors. The idea is to keep your dog calm before and during triggering events.
As your dog adjusts to a stressful situation, and if he is remaining calm, you can remove the Thundershirt. If your dog becomes anxious after removing the Thundershirt, put the shirt back on. The shirt can stay on until 1-2 hours after the situation ends.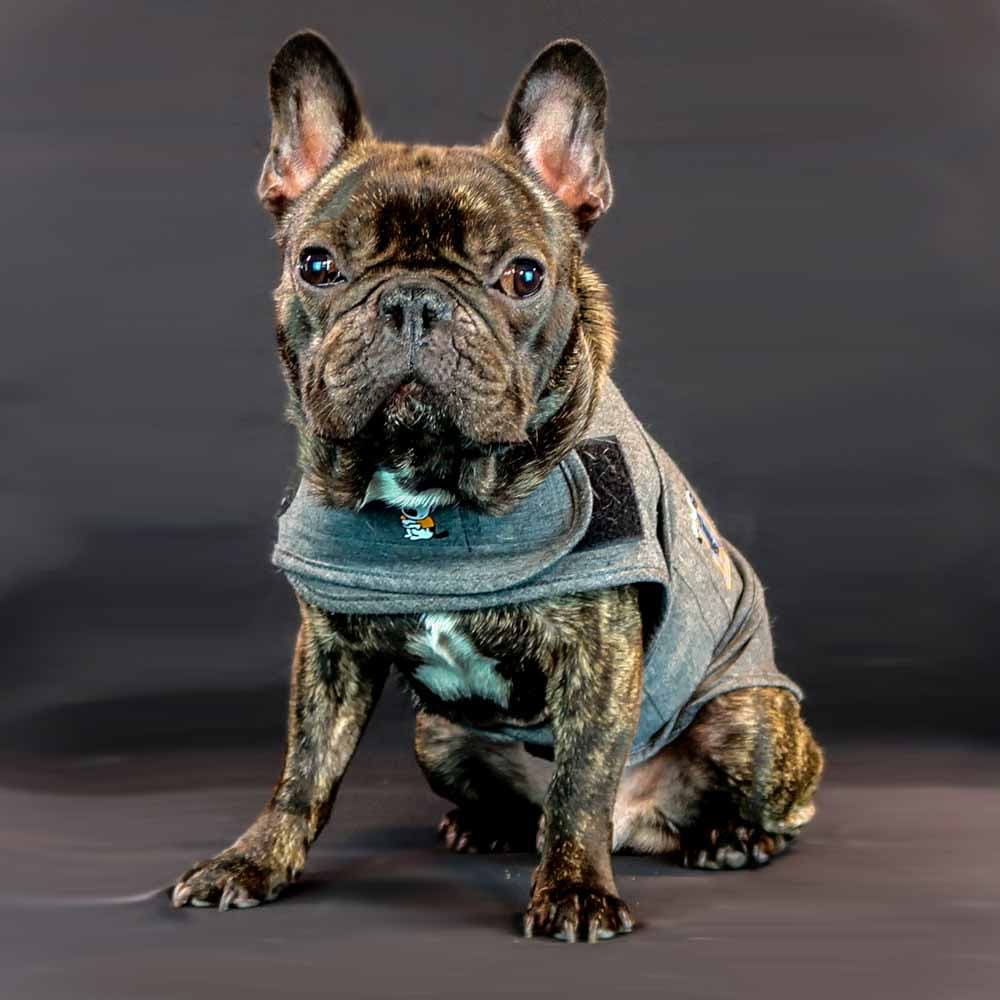 It's only been a few weeks since my dog started using Thundershirt. He doesn't mind wearing the shirt, even when left on for extended periods of time. It has lowered his anxiety during known triggering events. And he hasn't attacked the other dogs while wearing his Thundershirt.
If you could use help calming your dogs, make sure to check out Thunderworks, (the creators of Thundershirt). They carry several products to help keep your dog or cat calm and stress-free, and products include:
It's the perfect way to restore peace in your household.