product review
How to Get Your Dog's Skin so Soft?
With the days heating up, we are stripping down. It's finally warm enough to walk on the beach and feel the sand in your paws! So what is your doggy skin care routine?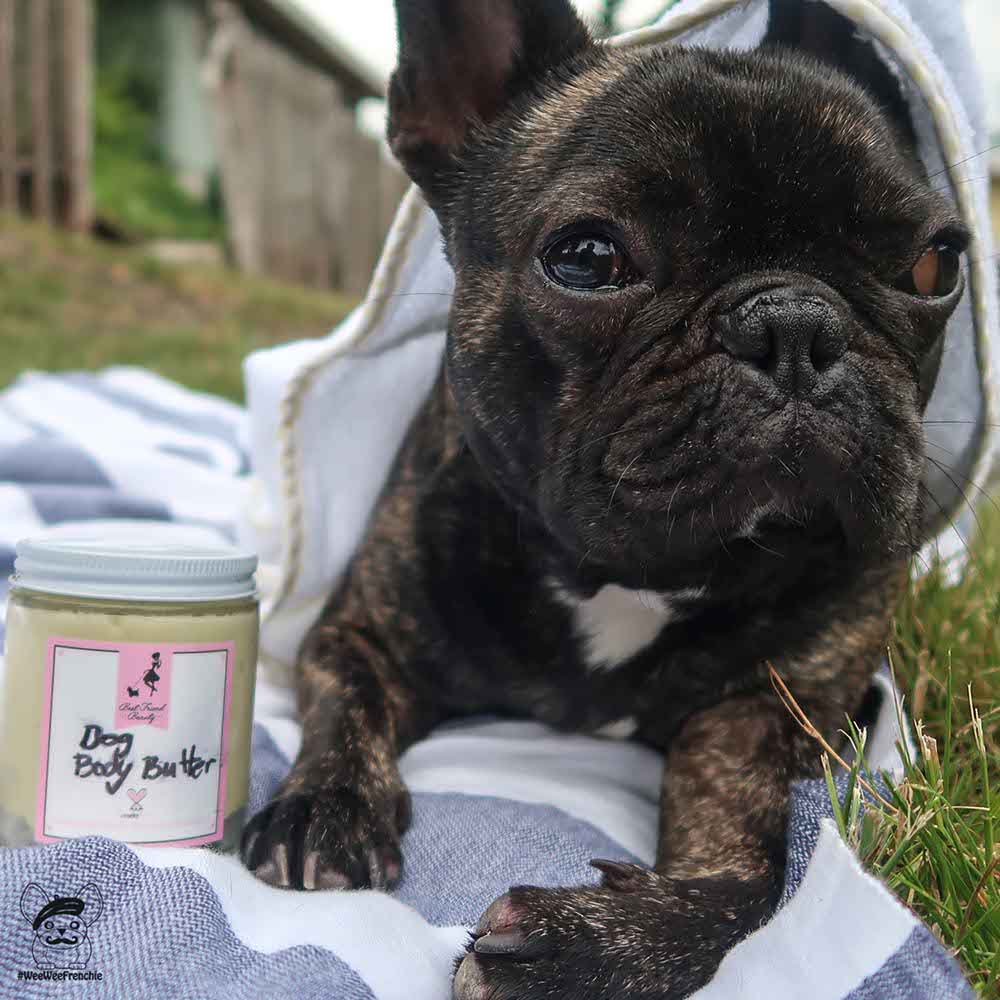 Phoenix has been battling dry skin for the past year. He is allergic to fish oil and regurgitates when fed coconut oil. He has mild dandruff that flakes off when brushed, which is usually hidden under his clothes. It's never been a huge problem but is more of an eye sore. What dog doesn't want to make a good first impression?
A few months ago, we found an amazing skin care company online. Not only are they making fabulous human skin care products but they also specialize in dog skin care too!
BestFriendBeauty.org will have you tail over paws in love with their cruelty-free, organic skin care products. We have been using both the human and dog products for a month and have seen spectacular results. When they told us that they had a Dog Body Butter, we jumped at the chance to try it!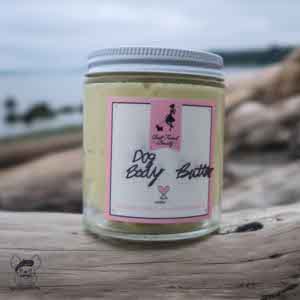 Their dog body butter is for dogs with mild dry skin to more severe cases like rough skin patches. It has a whipped texture so it absorbs quickly and spreads easily. Calendula, dandelion, and chamomile will soothe and heal irritated, dry skin. Turmeric soothes hot spots, alleviates pain, and decreases inflammation.
We were skeptic but within the first week of use, Phoenix's dandruff disappeared! His skin looks smooth, and his fur is as soft as silk.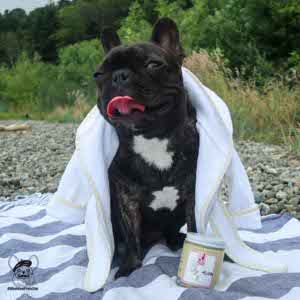 Phoenix hated grooming but has fallen in love with his personal spa treatments 1-3 times a week. Phoenix happily grunts while getting the body butter massaged all over his skin. It's his way of saying thank you for making him look so good.
If your dog has dry skin, make sure to try the dog body butter by BestFriendBeauty.org. They have many products to choose from for both your human and dog skin needs. Since they are all-natural and organic, you won't need to worry if your dog licks his skin after application.
We have fallen in love with each human and dog product by BestFriendBeauty.org, and we hope you will love it too. As a bonus, use code 2FRENCHIES to save 35% on your order, and orders $30 or greater have free shipping!
Get to looking and feeling your best this summer with Best Friend Beauty! Summer isn't meant to hide under frumpy clothes. Show off your sexy self and be the envy of the neighborhood with your flawless skin and shiny fur!