How to Deep Clean Your Carpet When You Own a Dog
I have a secret! When it comes to making a mess, my dogs are professional mess makers! For the past 6 months, one of my dogs has become territorial when his dog friend comes to visit.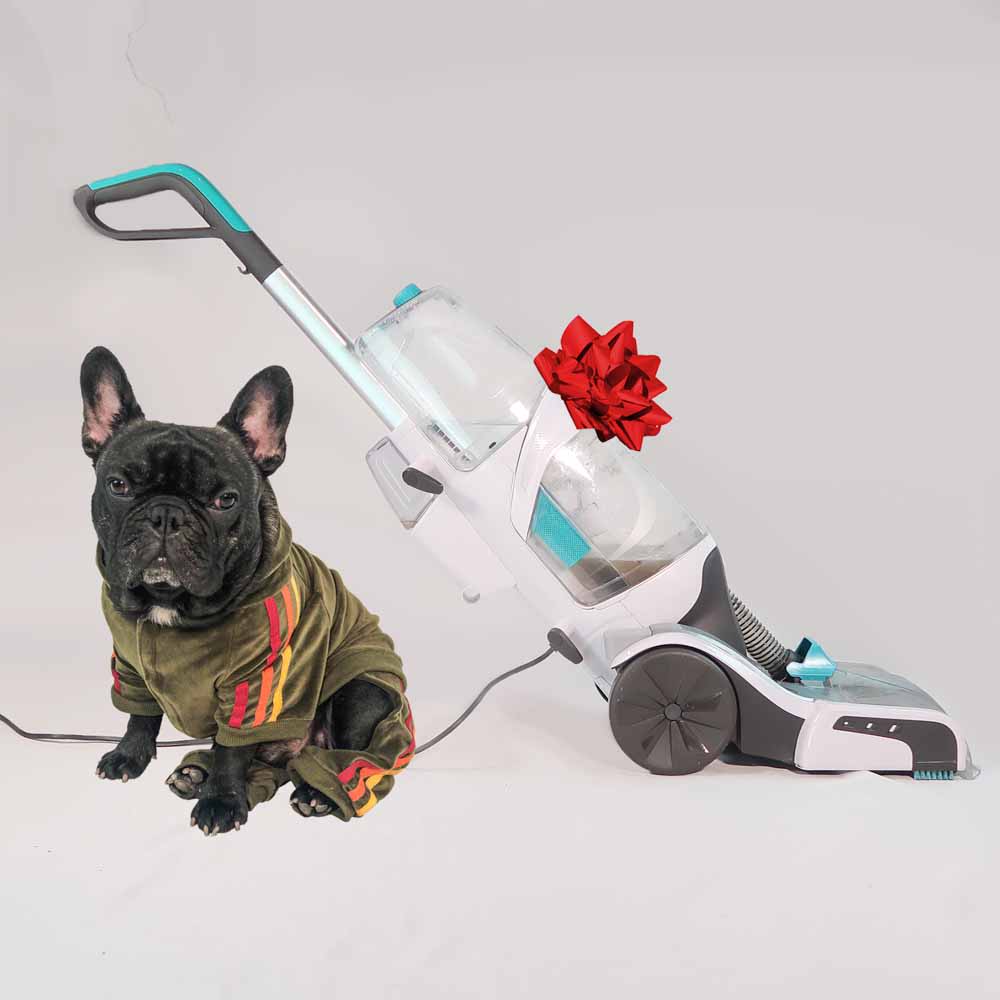 Every few weeks, I'll find a spot where he "marked" his space. Despite my attempts to neutralize and clean the spot, he'll mark the same space again and again.
Dogs have a great sense of smell and can smell 100,000 times better than humans. So it makes sense that cleaning efforts won't prevent my dog from marking the same spot.
Frustrated, I stumbled upon the Hoover Smartwash Automatic Carpet Cleaner Machine (FH52050). Priced around $200, this machine has been a life saver!
It has 3 separate tanks, which are essential for a deep clean. The cleaning solution is stored in a small tank. Clean water is stored in a medium-sized tank. And the dirty rinse water is stored in a large tank. The machine mixes the water and cleaning solution during shampooing. Then the dirt is suctioned up for the ultimate clean.
After cleaning and rinsing, you can perform a "dry only" cycle. This cycle will suction up any extra water left behind. And it helps to speed up drying! (My carpets were dry within a few hours).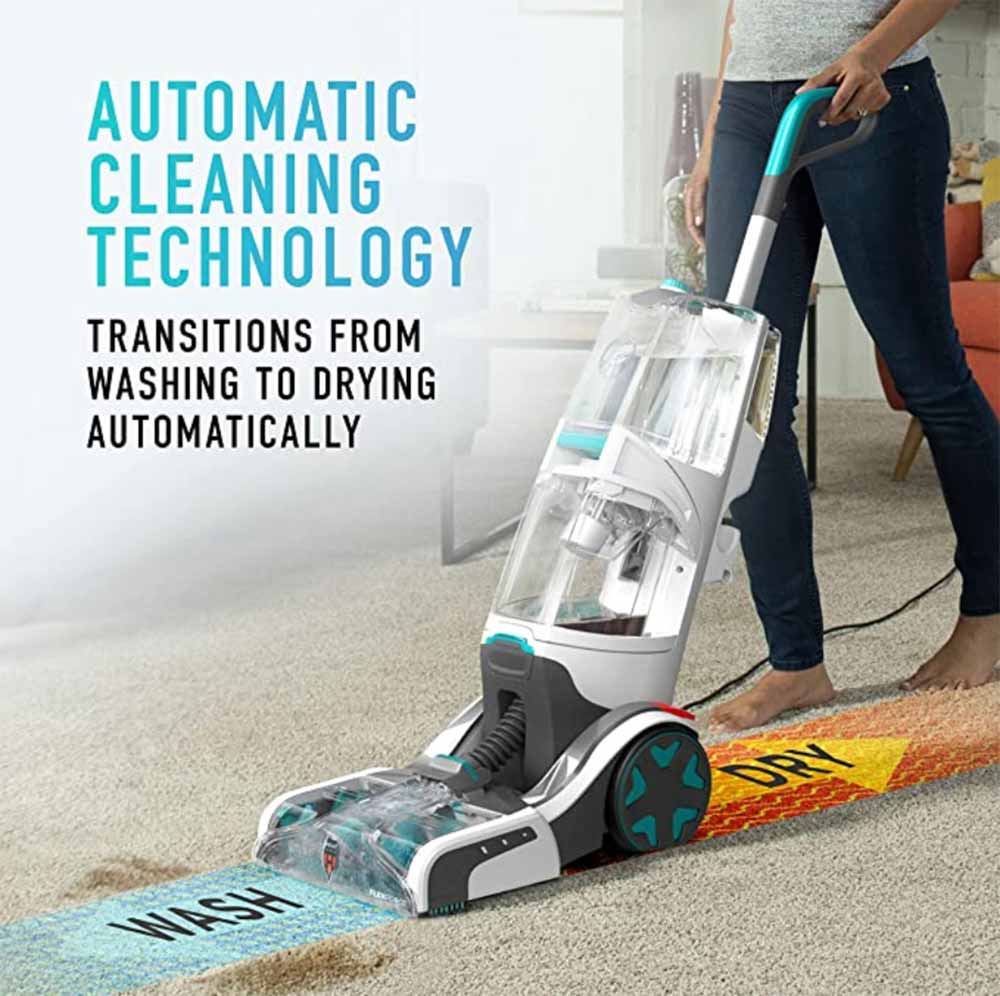 The ultimate test was using the Hoover Smartwash to clean the carpet where my dog peed before. For months, I cleaned the area with baking soda and vinegar without success.
When using the Hoover Smartwash, I spent 30 minutes suctioning up baking soda using the rinse-only cycle. While I knew that I used a lot of baking soda, I had no idea that I used "that much" soda over the past 6 months. There were at least 2 cups of soda in the bottom of the dirty water tank! It's a testament of how well the suction works on the machine.
Now that the carpet is clean, my dog hasn't tried to peed in the same spot again. But I'll have to report back in a few months when more time has lapsed.
The Hoover Smartwash works on more than carpets. It has an included hose and nozzle attachment to use on upholstery and stairs. And the hose attachment didn't disappoint. The suction remained powerful and worked well to clean old stains out of my sofa.
I have only had the machine for a week. And so far, it's a powerful machine that has saved my 3 year old carpets and refreshed my couch. There are cheaper machines available, but the cleaning power won't be the same. The Hoover Smartwash has over 15,000 reviews on Amazon alone with an average 4.5 out of 5 star rating.
My only complaint is that the machine is big and bulky. It weighs 25 pounds, which could be hard to handle for some people.
Overall, I am ecstatic about my Black Friday buy. The Hoover Smartwash is a powerful machine that can clean the toughest dog stain. And the included hose and nozzle can work on small areas, stairs, and upholstery. I give it a 4.8 out of 5 star rating (which means a 0.2 deduction for being bulky).
If you're looking for a way to clean dog stains in your house, this is the machine for you!
This is NOT a sponsored post.
Subscribe to our weekly blog by submitting your information in the box below.