update
Happy Holidays
With Christmas upon us, it is time to start focusing on greater things.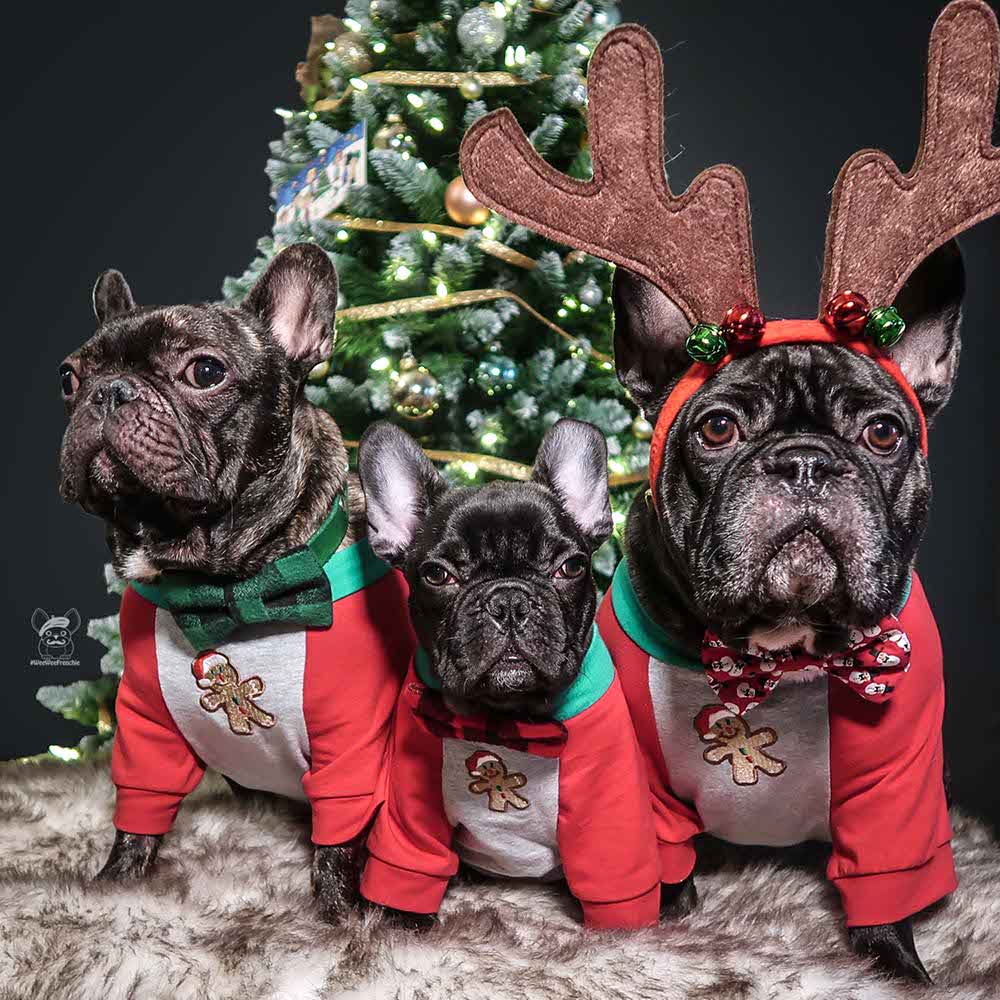 We have had quite the year, and we are grateful that Phoenix's health is finally improving.  His recovery is due to all who keep him close in thoughts and prayers.  For that, we thank you!
Ending the year with a new addition, Syre, has been a blessing in disguise.  He is extra light that Phoenix and I needed to stay focused on the positive.
And then there is Coop who's only focus is food.  He has had an uneventful year but Phoenix's health issues was enough for all to endure.
From our house to yours, we hope you have a wonderful and blessed holiday season.  May your days be filled with love of friends and family, laughter and doggy kisses.
We are excited for 2020, when we will be unveiling a new Wee Wee Frenchie website!  Stay tuned for announcements and updates in the coming year.
Happy Holidays!