dog tips
Dog-friendly Miniature Golf
After spending several weeks planning my dog's first birthday party, I received news that several people and dogs would not be in attendance due to unforeseen circumstances. I had to make the tough decision to delay the birthday party in hopes of a better attendance with a date change.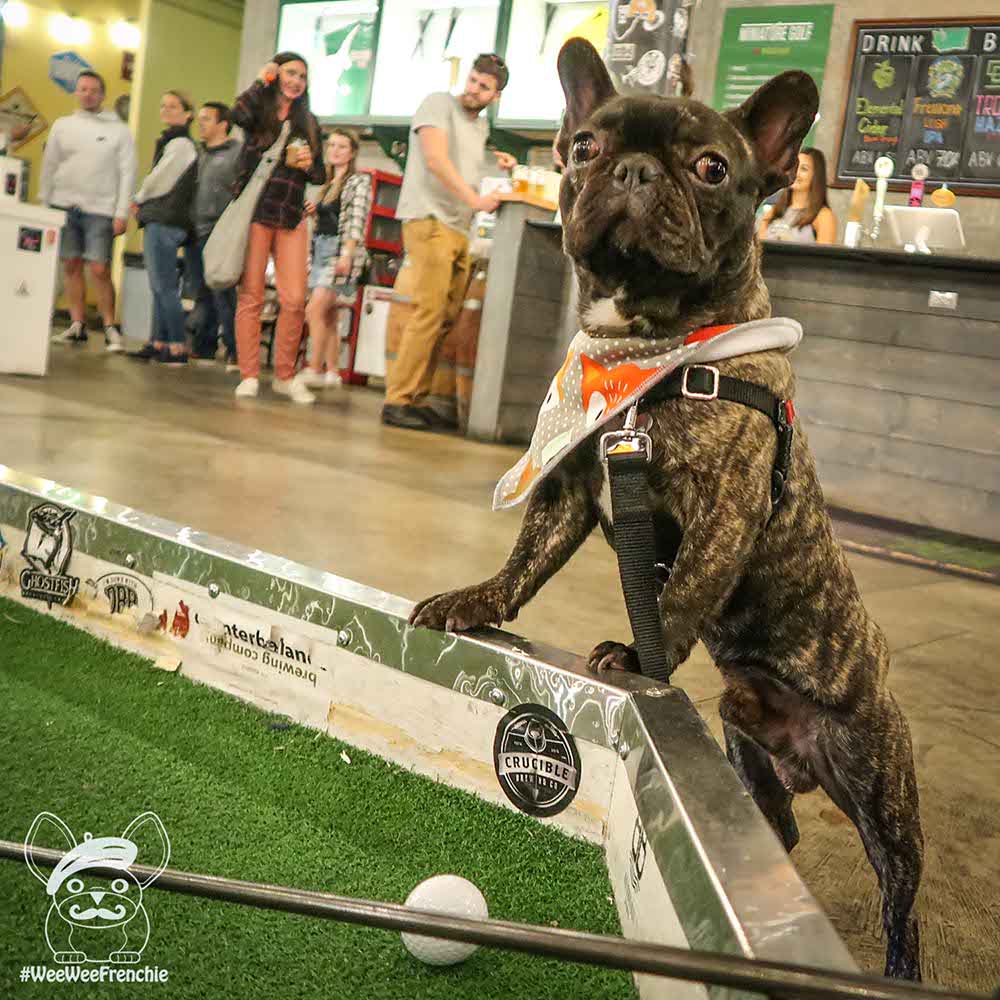 With that said, we still had to find a way to celebrate this weekend.  After a quick search on the internet, I had an idea! We would go to miniature golf at a local pub.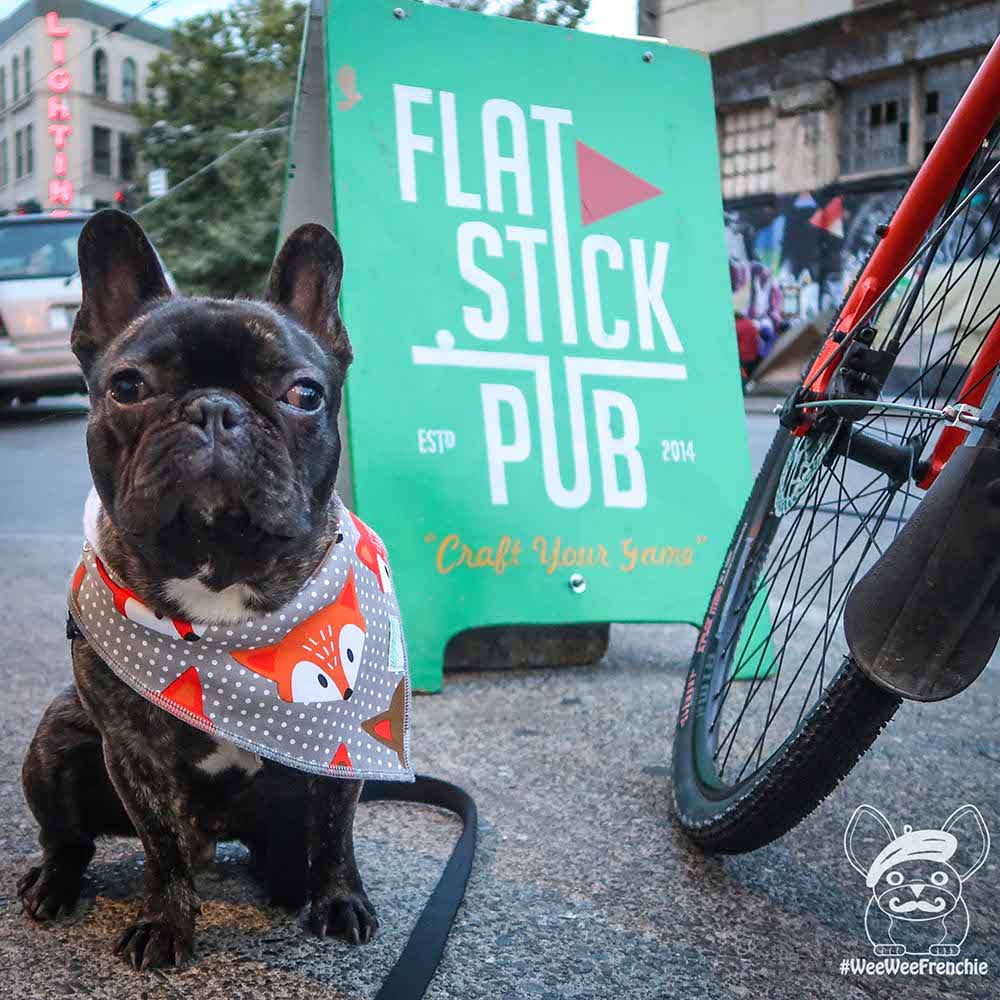 Welcome to Flatstick Pub, home to dog-friendly miniature golf and duffleboard.  With all the games being completely indoor, you will not have to worry about the weather delaying your tee-time.  Simply bring your dog, grab a beer, and settle in for some fun on the greens!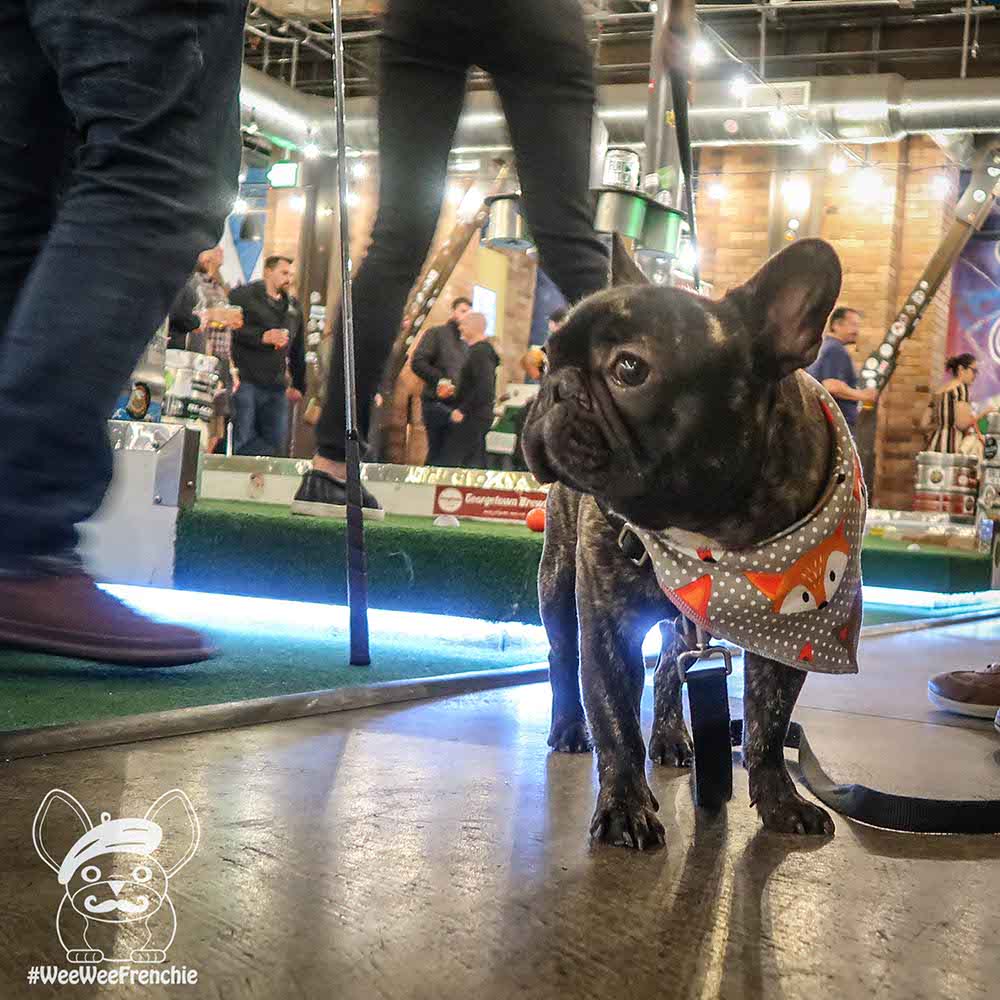 You may be wondering what is duffleboard (I had to look it up too).  Basically, duffleboard is the tabletop version of miniature golf.  It is a Flatstick Pub invention where a modified putter is used to hit your golf ball into the hole.  Just like playing miniature golf, duffleboard offers another fun option of entertainment.
My canine birthday boy, Phoenix, and I decided to try miniature golf.  Phoenix was a great helper, who enjoyed inspecting the greens and watching the rolling golf balls.  The holes were challenging with obstacles like small hills and kegs blocking the greens!  It was such a happy, fun vibe in this underground bar where the golf holes spell out the word, Seattle!
This place not only wins you over with fun but also with charm.  Phoenix had a blast soaking up all of the attention and birthday wishes he received!  Even with this pub being dog-friendly, there was not an overwhelming amount of dogs.  Having some dogs around made it fun for Phoenix, since he had new friends to greet, but it also made it easier to walk around due to limited distractions.
Phoenix's birthday party may be delayed until next week but it gave us the opportunity to find a new dog-friendly hobby, miniature golf!  It was a fun way to celebrate his big day with plenty of people to spoil my dog with pats and kisses. We cannot wait to go back for another round of golf, and with so many fun events happening at this location, we may have to return for trivia night, bingo, or yappy hour!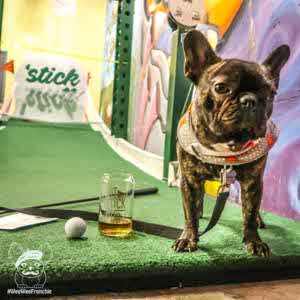 It is time to dust off your golf shoes and sharpen your scoring pencils because your dog and miniature golf awaits!  Whether you live in Seattle or another location, check to see if there is a dog-friendly, mini-golf location near you.  You may discover your dog's true passion of professional dog golfer.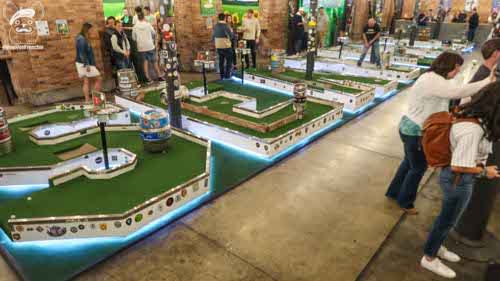 As always, leave a comment below. Follow Wee Wee Frenchie on Instagram, Facebook, Tumblr, Twitter, Pinterest, and Youtube. Tag #WeeWeeFrenchie when posting a picture of your pet. We love pictures, and Cooper & Phoenix enjoy hearing from you!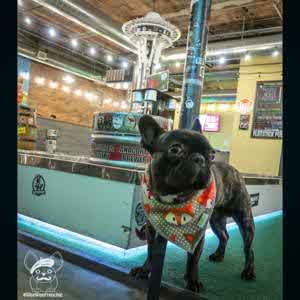 Phoenix Update: We had a busy week with Phoenix's ongoing health issues.  On Saturday, we almost went to the ER with erratic breathing that  self-resolved.  After trying CBD oil and rest, Phoenix has gone greater than 24 hours without regurgitating.  Fingers and paws crossed that this continues.  We will be back next week with a new blog (not a repost).  Thank you for your patience and warm wishes!