product review
Building an Indoor Dog Pen
Dog pens offer a place of security and freedom. It is a place for your dog to call his own space. It offers pawrents some security to know their dog isn't getting into everything in the house. If you've been looking for a dog pen, we have an idea for you.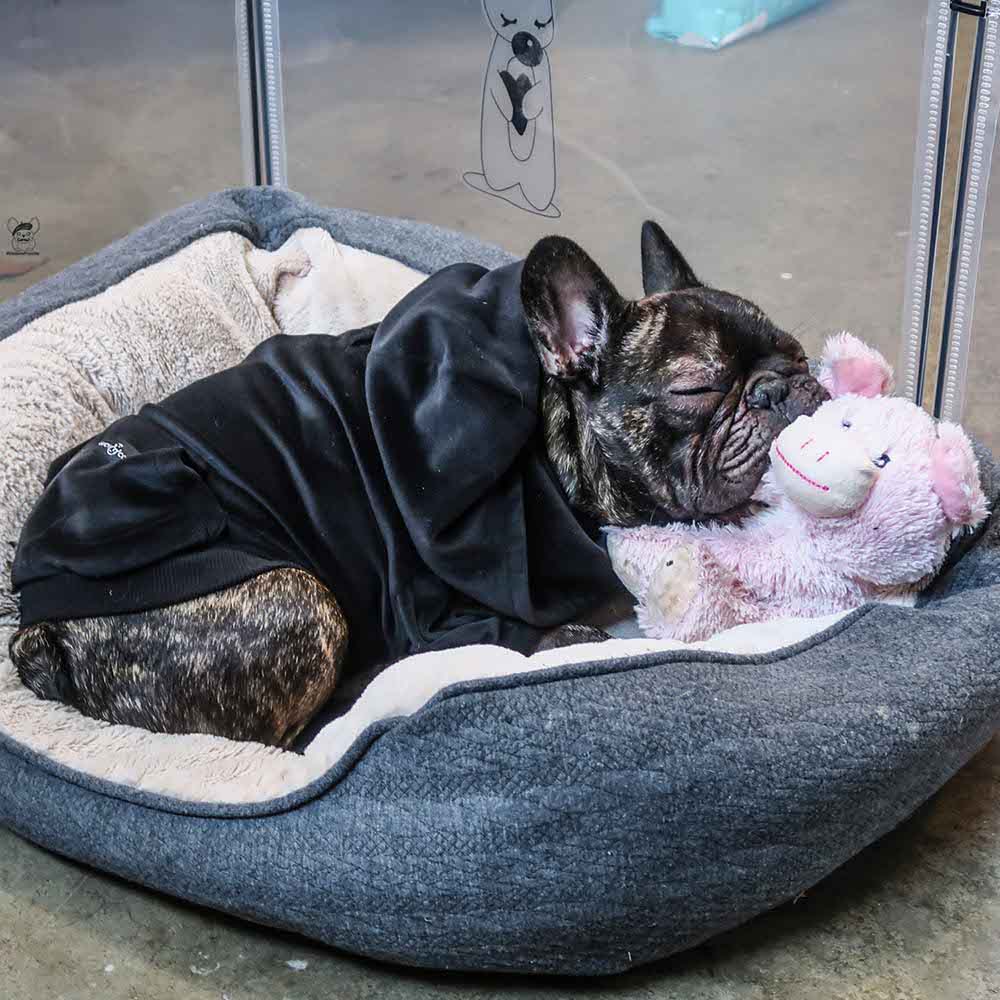 The Tespo Portable Pet Play Pen is an affordable play pen option.
The pen is less than $50.  It includes 12 panels sized 28" x 20".  The panels are made of a flexible, yet strong plastic that is wrapped around metal frames.  The panels snap together into plastic holders.  If extra support is needed, zip ties offer center-panel support.
The panels can be configured into different shapes, which allows the pen to work in a variety of areas.  You can make several cubby areas for your dog by using a panel as a divider.  It is almost like making a cubicle within the pen area.
Order another set of panels so you can make a multi-roomed pen.  You can even create a private area with sod for potty breaks.
Since this pen is lightweight and portable, the pen can be knocked over if you have a dog who loves to jump.  Putting a few large bricks around the outside perimeter ensures your pup can't escape or push over the pen.
Make the pen feel like home by adding a crate, rug, dog bed, water bowl, potty pad, and toys.  In the winter months, adding a crate heating pad can help your pet feel secure in his new space.  Add a puppy cam so you can watch your dog at any time.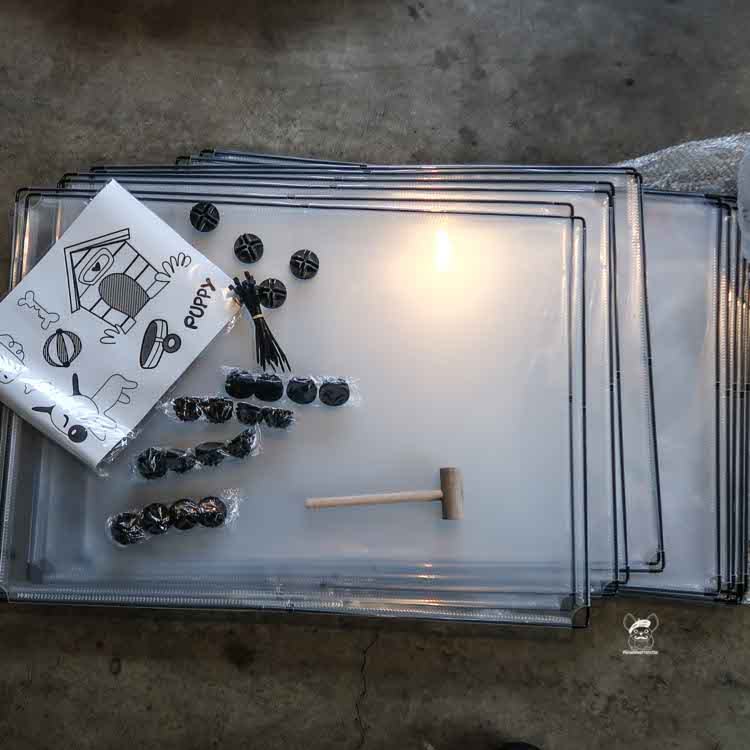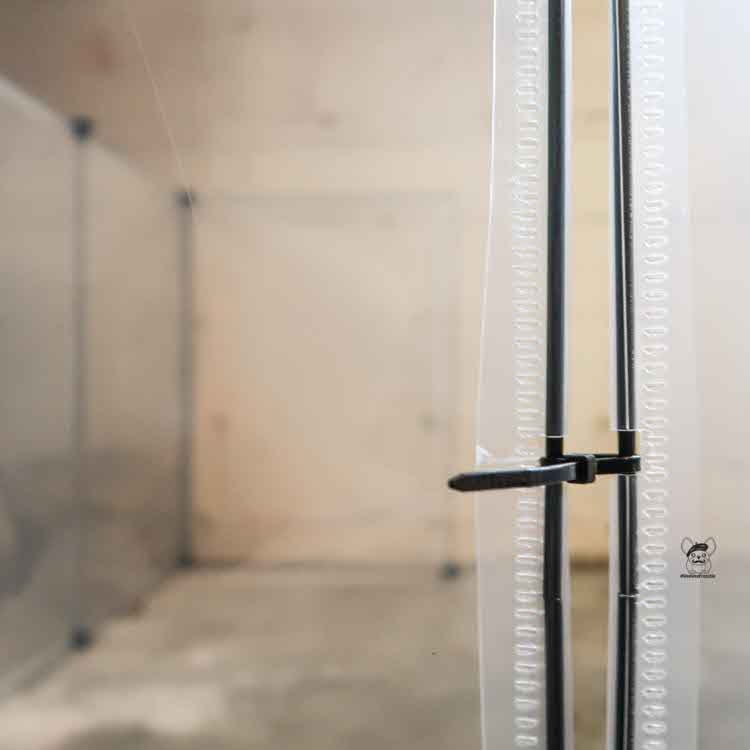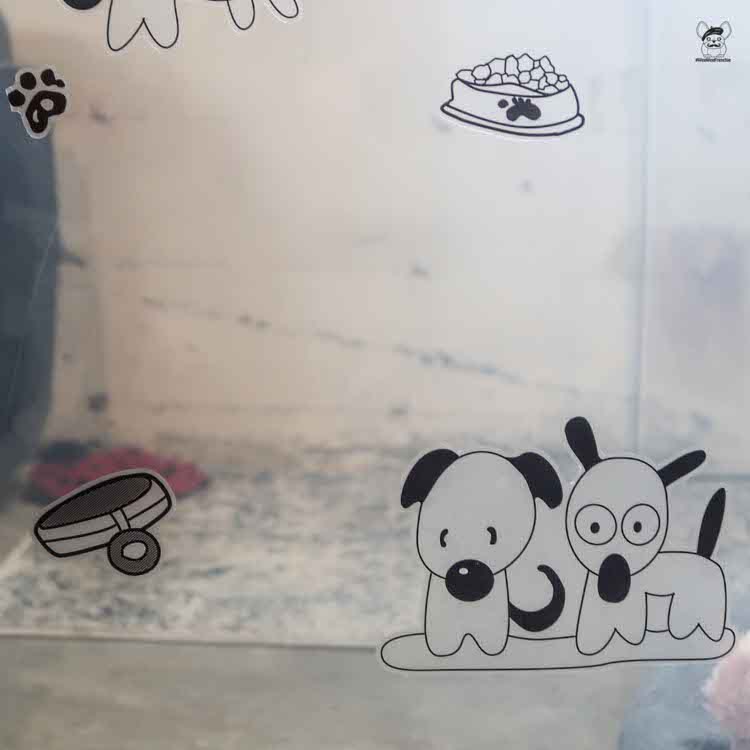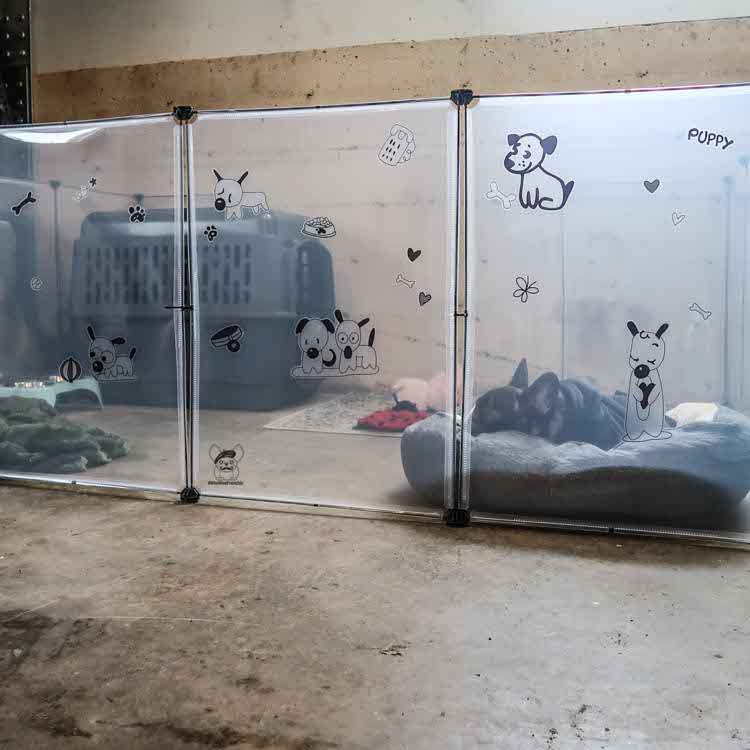 While there are more sturdier and fancier dog pens on the market, they also come at a higher price.  If you're looking for pen to keep your dog in a safe place, this pen is a good choice at an affordable price.