product review
Black Friday and Cyber Monday Sales
Black Friday/Cyber Monday sales are only a few days away, and we have been busy gearing up for the exciting shopping day. This year, we are featuring our favorite dog stores. We cannot pass up a great bargain so let's get to shopping!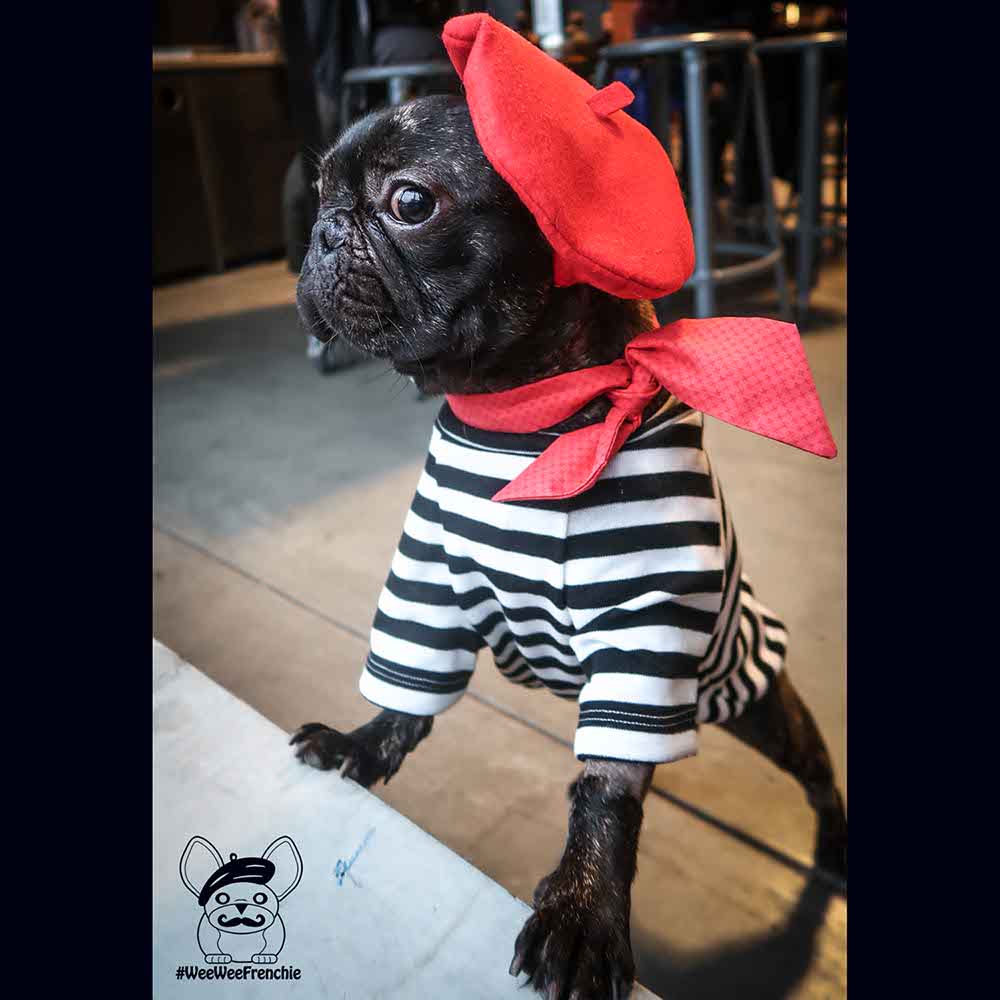 Exclusively at IceCreamTreeStudio.com, from 11/19/18 - 11/26/18, the following sales will be featured:
- Collar Flowers 20% Off
- Flannel Bandanas 15% Off
- Flannel & Glitter Bow Ties 10% Off
- Flannel & Glitter Collar Slide on Bows 10% Off
- Catnip Kickers 15% Off
- Pearl Necklaces 15% Off
- French Look Outfit Set 10% Off (See featured picture above)
- Snowman Hat and Scarf Set 10% Off
- Christmas Hoodie Pajama Set 10% Off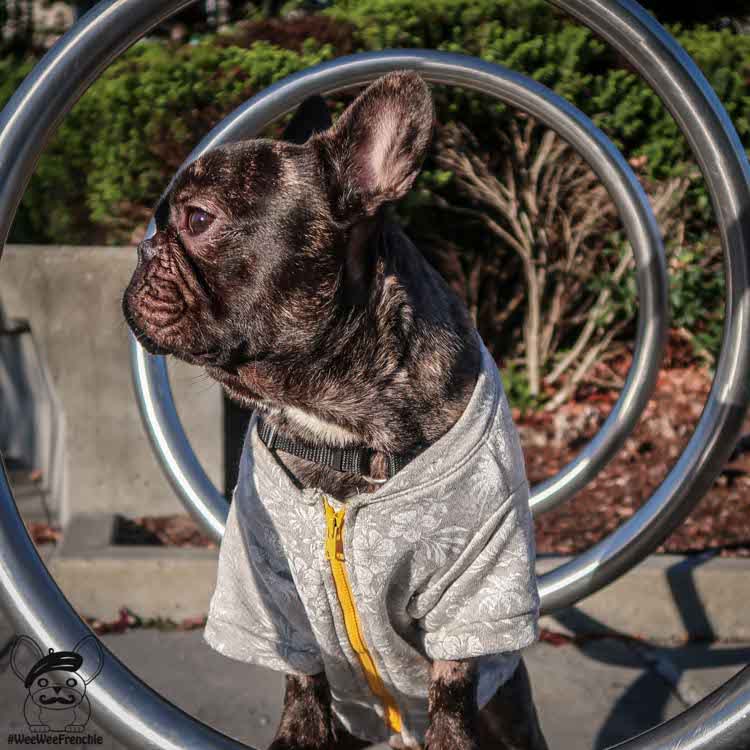 We love BOSSPUP designs because the clothes are meant for everyday wear! With the designs being made in Los Angeles, these clothes and accessories have that cool California beach vibe. Phoenix has several jackets from BOSSPUP, and he not only looks amazing but gets showered with compliments wherever he goes.
Make sure to visit BOSSPUP.com, and use the code WEEWEEFRENCHIE to receive 20% off and free shipping on orders over $50!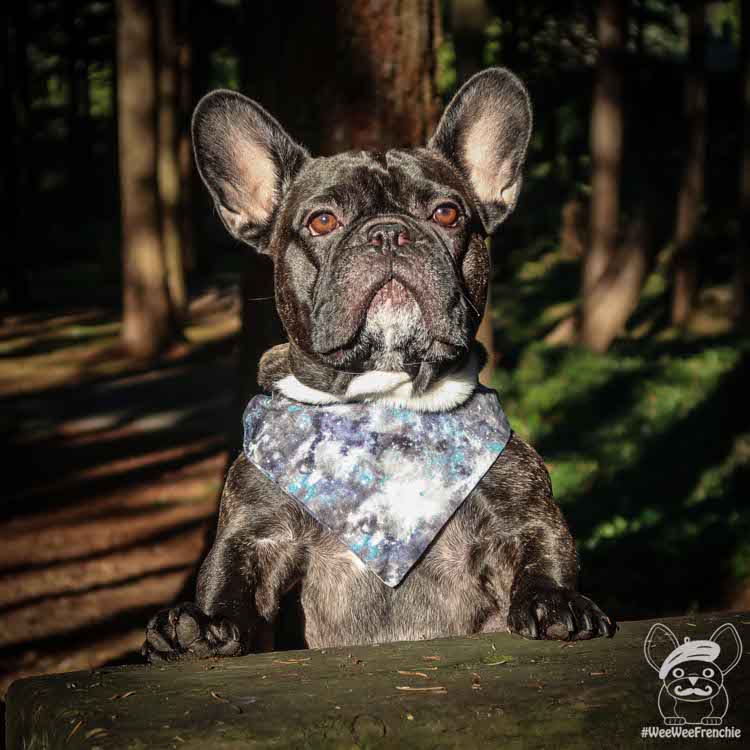 We cannot rave enough about 410Mavs! Not only can you find awesome bandanas but they also carry a great selection of collars, leashes, scarves, Mutt + Me sets, and adventure gear. Why would you need to shop anywhere else?
Make sure to visit 410Mavs.com for their awesome Black Friday sales (however, adventure gear will be excluded from sales). Use code WEEWEEFRENCHIE15 for 25% off your order!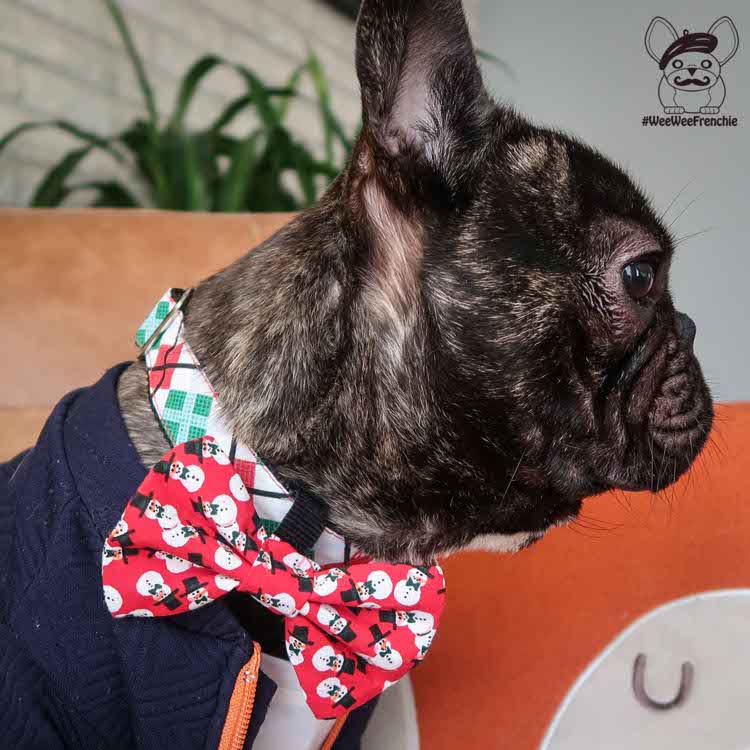 With a motto of "Swag for your Wag," what is not to like? The French Dog has everything you need to make your dog not only fashionable, but the most unique dog on the block! They have a endless supply of custom patterns and fabrics to create unique collars, harnesses, and bow ties for your dog.
When shopping The French Dog from 11/23/18 - 11/26/18, get 40% off your order and free shipping. Now that is an offer too good to overlook!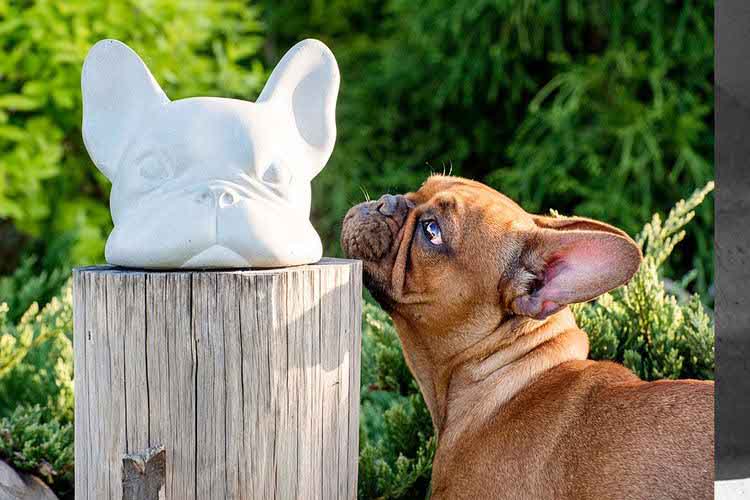 We saved the best for last! Visit KufaDesign.com to order a concrete Frenchie sculpture for yourself. The sculpture is not only unique but is a work-of-art to treasure for years to come. The Frenchie sculpture is available in a variety of colors: Black, White, Pink, and Grey. With so many available colors, it will be hard to choose just one!
Visit KufaDesign.com, who has generously given our viewers a discount for use on French bulldog sculptures! Use code WEEWEEFRENCHIE10OFF for 10% off your order, which can be used from 11/19/18 through 12/31/18. This is an amazing deal for artwork that will be the envy to all of your Frenchie-loving friends!
From all of us at WeeWeeFrenchie.com, we wish all of you and your amazing dog(s) a wonderful Thanksgiving holiday.  We are grateful for each of you for supporting us by visiting our website and/or our social media sites!  Your support, comments, and messages have helped us through a rough year with our baby Phoenix.  After receiving the results of food allergy tests last week, we hope that Phoenix is finally on the path to health.
Happy Thanksgiving, and Happy Shopping!