Are You Ready For Dog Science Week
Do you know what your dog is telling you? What do those barks mean? And is your dog trying to tell you something with his erratic behavior? If you're feeling like you're struggling as a pet parent, help is on the way!
Welcome to Dog Science Week!
It's a week long online program that features a different pet expert every day! Each session is a 45 minute Zoom session, and IT'S FREE! How cool is that?!
You'll get:
Practical information to enhance your dog's mental, physical and emotional well-being
Quick tips on topics like Nutrition, Cognition, Behavior, Gut Health, and Genetics
Insights into how we can all live healthier and happier lives with our dogs
A recording of each day's session, in case you can't make the live event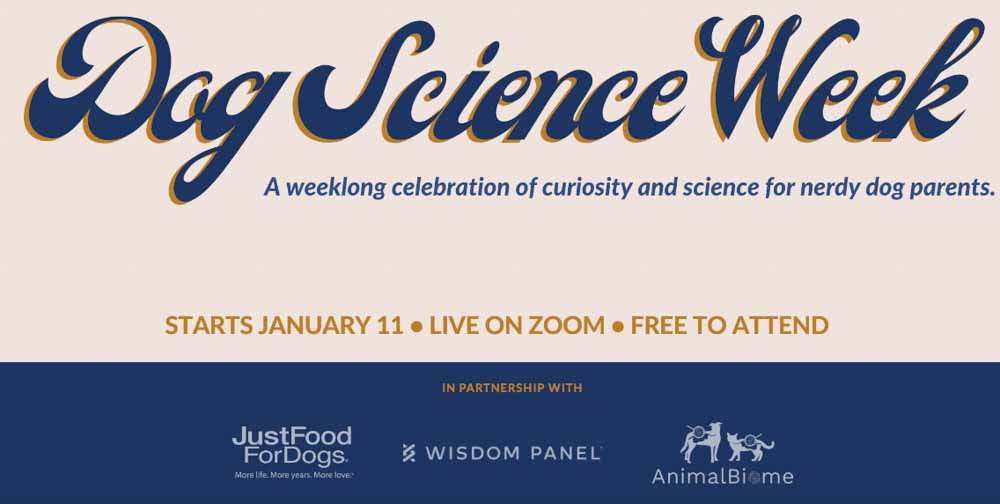 Keynote Speakers include:
Dr. Oscar E. Chavez is a veterinarian and chief medical officer at Just Food For Dogs
Dr. Holly Ganz is a microbial scientist and founder of Animal Biome
Dr. Jonas Donner is a research scientist and geneticist
Karishma Warr has an MA in Philosophy (with a focus in animal ethics). She also has many years of experience as a behavior therapy trainer in New York City.
Laisuna Yu has a master's degree in animal behavior and conservation

Daily Workshop Topics include: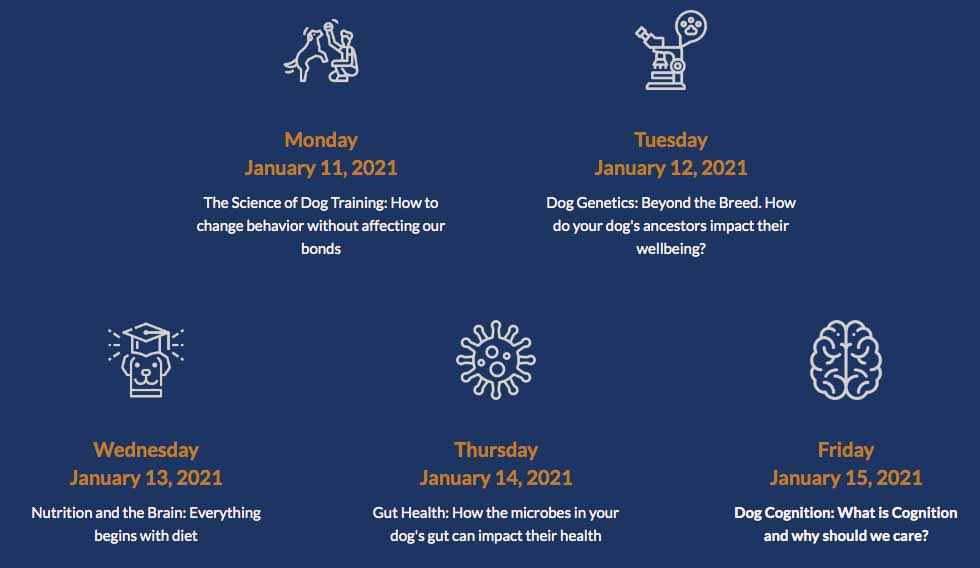 Make sure to register at Petminded.co. It's free, and because your pet is worth it!
Limited spots are available!