update
A Christmas Scare
Syre had an unexpected event on Christmas Eve. He had side effects from some vaccinations. During the evening, he slowed down until he stopped walking, likely due to pain.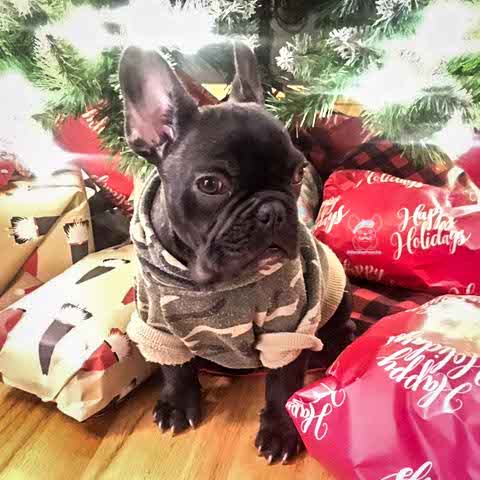 Not knowing how severe this was, I was on mommy duty all night.  Syre slept all night on a heating pad.  By morning, he was starting to bounce around.
His side effects were short lived.  But the emotional toll from this episode was overwhelming.
Needless to say, we put Christmas on hold until December 29.  We needed time so that emotions could dissipate and Syre could recover.  Considering it was Syre's 1st Christmas, it didn't have to be perfect but I wanted him to be able to enjoy the day.
I am glad that we waited because the boys were so excited.  They opened so many presents!  Their excitement heightened with each new gift.  And as soon as the last present opened, they crashed for post-present naps!  (I guess there is a thing as too many gifts).
Given our unexpected events, the blog is delayed until next week.
Make sure to celebrate the new year in style (you know Phoenix will).  Meet us back here next week so we can start the new year together!  We have a lot of exciting new blogs coming in 2020!