dog tips
6 Steps to Help Your Dog Prepare for Winter
Colder nights, gusty winds, and blustery storms means that there is a change in seasons. Winter is making a strong entrance this year. There is no time like the present to gear up for the frigid months. How can you help your dog prepare for the winter?
Layers
Gusty winds and cold temperatures can be brutal for dogs. Dogs that are short-haired and smaller-sized can be more affected by the blistery cold. When the weather is imberable for you, it is likely too cold for your dog. Buy a warm coat or thick sweater that will add an extra layer of protection for your dog.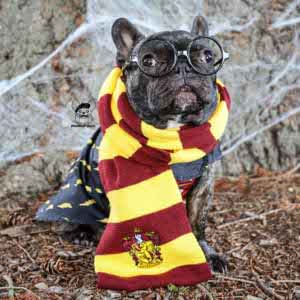 Moisturize
Salt and deicing chemicals on roads and sidewalks can cause dry, cracked skin. Paws should be wiped clean after walking in areas known to be treated with chemicals. Moisturizing noses and paws will help to prevent cracked, irritated skin. Supplementation with coconut oil or fish oil can help to prevent dandruff.
Hydrate
The weather is cooler but air is drier during the winter months, which can lead to dehydration. Make sure your dog has daily access to fresh, clean water. Encourage drinking after playtime and walks to prevent dry skin and dehydration.
Limit time outside
In frigid weather, limit time outside to bathroom breaks. This will prevent frostbite and hypothermia.
Set up a play area
Regardless of weather, your dog will still need daily exercise during the winter. If the weather doesn't permit for a walk, set-up a designated, indoor play area for your pup.
Indoor play pens filled with plastic balls or tennis balls can be a fun alternative to outside time.
Nose work toys allows for dogs to work their sense of smell while being rewarded with treats for a job well-done.

Keep a dog emergency kit in the car
If you travel with your dog during the winter months, be prepared for the unexpected. Cars can break down, and leave you stranded for hours until help can arrive. Keep a few warm blankets in the car, as well as an emergency kit stocked with dog treats, water bowl, water, and a chew toy.
You and your dog don't have to hibernate this winter. Exercise, hydration, and proper skin care are just as important in the winter months. With a little planning, you can help your dog stay warm and healthy all winter long.